Clemson University Dedicates Early Childhood Education Center Operated by Bright Horizons to Alumni Couple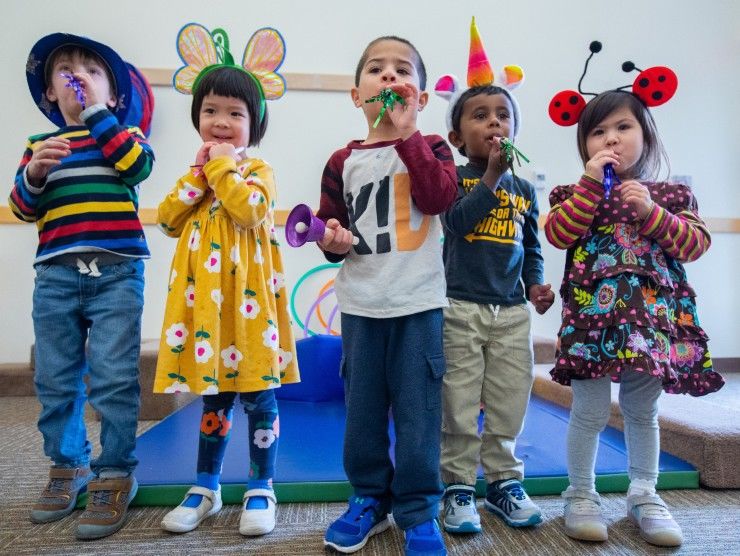 May 24, 2022 – Recently, Clemson University faculty, staff, and alumni gathered to dedicate the university's on-site early childhood education center to Phil and Mary Bradley, a very special Clemson couple who have been long-time supporters of the university.
Opened in August 2020, the state-of-the-art center now aptly named the Phil and Mary Bradley Early Childhood Education Center was generously gifted by Phil and Mary to Clemson to solve the university's need for child care on campus. Operated by Bright Horizons, the center offers programming for infants through kindergarten prep for nearly 150 children of Clemson University faculty, students, and surrounding community members.
"You should see what is happening inside that building," said Dr. Jim Clements, President, Clemson University. "It truly is an early childhood education center, led by an outstanding team of Bright Horizons staff and teachers, dedicated to teaching and inspiring children that have been entrusted in their care."
Prior to the dedication and ribbon cutting ceremony, a small group toured the center and met with the talented team of caring staff and teachers.
"This gift will not only impact our university but also so many families who serve our great institution and build their lives around this special place," said Tony Wagner, Executive VP for Finance & Operations/CFO, Clemson University. "Having safe, convenient, affordable, and quality educational childcare is not something any parent takes for granted."
To learn more about the Phil and Mary Bradley Early Childhood Education Center, visit here.