Bright Horizons UK Managing Director Awarded Order of the British Empire for Achievements in Education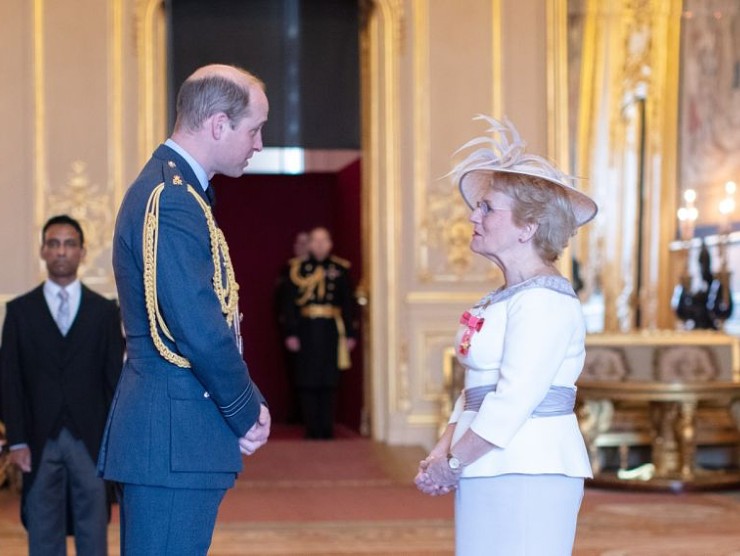 March 10, 2022 – This past summer, Ros Marshall, Managing Director at Bright Horizons UK, was among those named on the Queen's Birthday Honors 2021 list. The list recognizes the achievements and service of people across the United Kingdom. As part of this honor, Ros was awarded an Order of the British Empire (OBE) for her services to Education, to the British Council and to the National Children's Orchestra of Great Britain. She received the OBE during an investiture ceremony hosted by The Duke of Cambridge at Windsor Castle.
"It's so humbling to receive this insignia. I have been extremely fortunate to have spent most of my career working in the education sector, whilst also following my childhood passion for music," said Ros. "I have worked with some amazing people who have gone above and beyond for children and young people and very much enjoyed serving as a Trustee for both the British Council and the National Children's Orchestra of Great Britain."
Ros has extensive experience in leading and managing organizations to deliver exceptional care and education in national and international early childhood, primary and secondary schools. She credits her current and former co-workers with helping her achieve this honor.
"Teamwork has always been central for me engendering respect and commitment to high quality and standards, said Ros. "This accolade is really due to all the wonderful people with whom I have had the pleasure of working over the years."
To learn more about Bright Horizons UK, visit here.