Bright Horizons Scholars Program Gives High School Seniors Opportunity to Further Education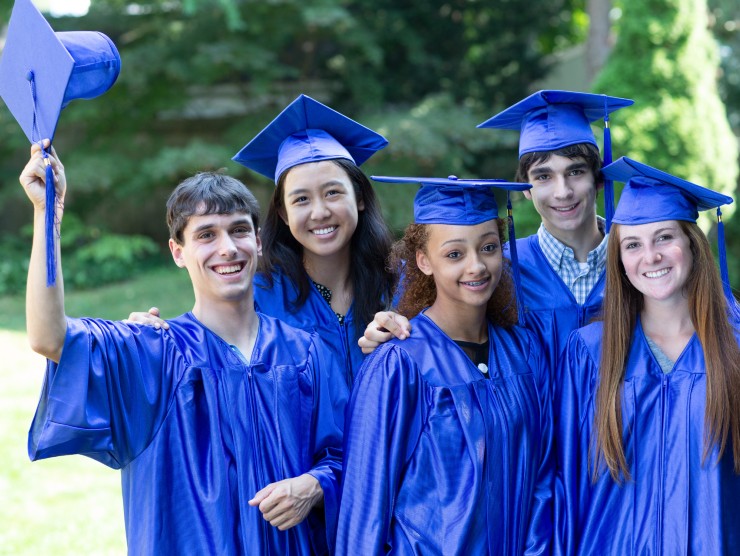 March 7, 2022 – Over the last two years, advisors at Bright Horizons College Coach have partnered with organizations like Big Brothers Big Sisters (BBBS) of Essex, Hudson, & Union Counties in New Jersey and ZUMIX in East Boston, MA on a program to give high school seniors in underserved communities the opportunity to further their education.
The program, aptly named Bright Horizons Scholars (BH Scholars), provides high school seniors the tools they need to navigate the admission and college finance process. As part of the program, Bright Horizons College Coach advisors work one-on-one with students to offer students guidance on how to apply for aid and scholarships, write their college essay, and narrow their college choices down to a targeted list.
Kellie, a BH Scholars program graduate from BBBS and current Drexel University student credits BH Scholars with helping her understand her financial aid options.
"I can't even put into words how amazing my experience was with Bright Horizons College Coach," said Kellie. "The BH Scholars program helped me navigate the college admission process, from choosing the colleges I wanted to attend to understanding how to "decode" my financial aid."
Since the program launched, Bright Horizons College Coach advisors have assisted 23 high school seniors nominated by BBBS and ZUMIX with the admission and college finance process. The first class of BH Scholars graduated in 2021, with over 60% being the first in their family to go to college and over half moving on to four-year universities.
"Bright Horizons has provided our young people with clarity and understanding on the process of applying for secondary education," said Wilce Mascary, Pathways Coordinator at ZUMIX. "Not only have our graduated seniors been successful in their areas of study, but they also are saving money based on the advice they received from Bright Horizon mentors."
This spring, the students in the BH Scholars class of 2022 will find out if their investment in their future has paid off.
"Everyone has been working hard and is excited to see what this spring will bring," said Alexander Gonzalez, Senior Manager, College Finance & BH Scholars. "Working with BH Scholars helps us, as advisors, hone our counseling skills and we all agree, it is wonderful to be part of a company that gives back to others in the community."
To learn more about Bright Horizons College Coach, visit here.