Bright Horizons Supports STEAM Programs at Boston Children's Museum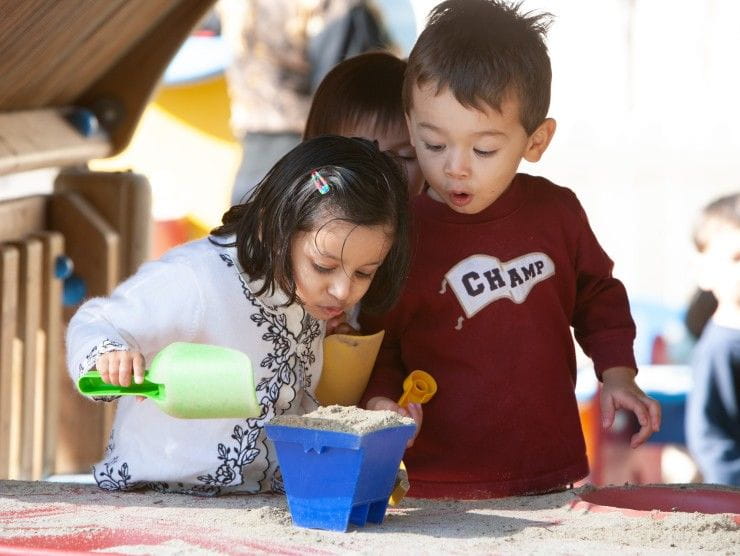 July 29, 2022 – Bright Horizons recently partnered with Boston Children's Museum to support its Science, Technology, Engineering, Art, and Math (STEAM) programs. The Museum's STEAM programs are designed to create playful and surprising "a-ha" moments for children and families—the types of experiences that ignite a curiosity and excitement that can last a lifetime. This partnership aligns with Bright Horizons' curriculum, which focuses on developing the whole child and supporting all skills — cognitive, linguistic, social-emotional, and physical. The teaching and learning framework of Discovery Driven Learning in classrooms gives young children the ability to expand beyond strong foundations in reading, writing, and math to understand not just what to learn, but how to learn.

"We are thrilled to be able to partner with Boston Children's Museum to support their STEAM programs," said Rachel Robertson, Vice President, Education and Development at Bright Horizons. "At Bright Horizons, we encourage children in our classrooms to be natural scientists, inventors, and explorers through a Discovery Driven Learning™ approach. Like the Museum, we know the importance of introducing STEAM programming at a young age that allows children to make discoveries about themselves and the world around them."

Boston Children's Museum STEAM programming includes special monthly experiences like STEAM Sprouts. For the month of July, STEAM Sprouts is all about using a simple material—cups—to discover and build. Children age 0-3 can explore the many different things they can do with cups. The activity encourages young children to create, design and learn as they try new things.

"We are grateful for Bright Horizons support of our STEAM Programs. Our STEAM experiences engage children in the excitement of STEAM discovery and learning by offering unique opportunities to question, wonder, experiment, and create," said Museum Vice President of Programs and Exhibits, Melissa Higgins. "This partnership reinforces the importance of STEAM activities that foster children's curiosity, creativity, and learning. Young learners have natural interest in STEAM that we can nurture and grow."

In addition to STEAM Sprouts, the Museum will celebrate Massachusetts STEM Week in October with STEAM activities for elementary school students. To kick off the week, they will host a CreatedBy Festival sponsored by Bright Horizons. The CreatedBy Festival brings together Boston's technology innovators, designers, educators, tinkerers, hobbyists, engineers, artists, crafters, students, and more. It is an opportunity for the creators that make Boston an international leader in innovation to share their work and inspire the next generation of visionaries to go out and change the world.

To learn more about Boston Children's Museum, visit here.