Bright Horizons Clients Recognized for Supporting Working Parents through the COVID-19 Pandemic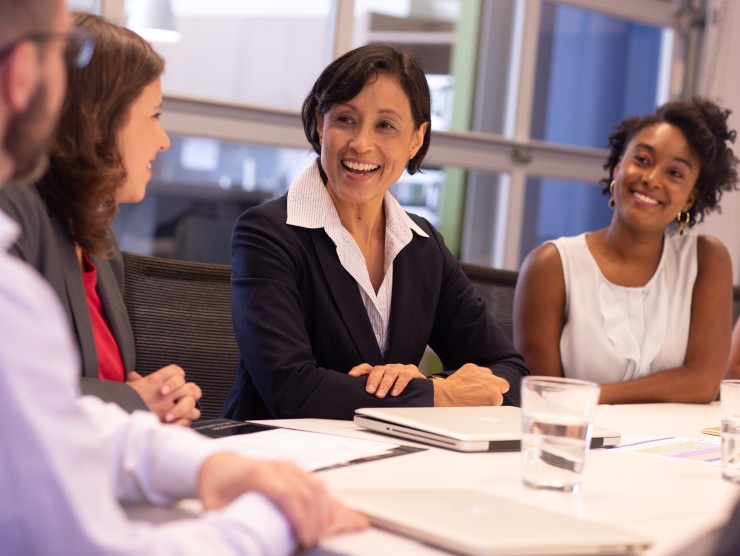 Secure spots on Seramount's 100 Best Companies List by offering Family-Friendly Benefits Facilitated through Bright Horizons including On-Site Child Care and Back-Up Child Care
October 12, 2021 – Seramount (formerly Working Mother Media) revealed its list of the 2021 100 Best Companies, representing almost four million employees in the United States. This year's list recognizes companies for how they supported their employees who are parents during COVID-19 and their inclusive benefits for families, including paid gender-neutral parental leave and back-up childcare. Nearly 80 companies on the list partner with Bright Horizons to offer family-friendly benefits including on-site child care and back-up care. Bright Horizons clients recognized on the list include Adobe, Johnson & Johnson, L'Oréal USA, and Ernst & Young LLP, who earned the No. 1 spot for the second year in a row.
"We know from our Modern Family Index that after a monumental year of going at it alone, working parents have especially high expectations around child care. 46% of working parents hope their employer will provide some form of child care or emergency child care," says Maribeth Bearfield, Bright Horizons Chief Human Resources Officer. "Our clients who made this list are committed to providing inclusive benefits, like back-up childcare, that support their employees in all aspects of their lives, enabling them to bring their whole selves to work. We are proud to partner with them to support their working parents."
The 2021 Seramount 100 Best Companies application includes more than 400 questions related to leave policies, workforce representation, benefits, childcare, advancement programs, flexibility, and more. It surveys the availability and usage of these programs, as well as the accountability of the many managers who oversee them. Of the winners, 91 percent offer backup childcare in centers, while 79 percent offer back-up childcare in the home.
"Working parents and caregivers have had to shoulder so much responsibility throughout the pandemic, and our 100 Best Companies continue to offer support through their generous programs and benefits," says Subha V. Barry, President of Seramount. "These companies have made the needs of their employees a priority, and we celebrate their commitment to creating an inclusive workplace culture where this critical talent pool can thrive."
The complete list of Seramount's 2021 100 Best Companies can be found here.
About Seramount
Seramount, now part of EAB, is a strategic professional services firm dedicated to advancing diversity, equity, and inclusion in the workplace. Over four decades, partnering with some of the most iconic companies in the world, we've built a deep, data-driven understanding of the employee experience, which lays the groundwork for everything we do. Our comprehensive DE&I toolkit includes actionable research and insights, membership, strategic guidance and consulting, and inspiring events, meeting each client's needs no matter where they are on their journey and guiding them along an ever-changing landscape. Seramount has empowered over 450 organizations to realize the business benefits of diversity, equity, and inclusion. Learn more at seramount.com.