Orlando Health Partners with Seminole State College to Expand Preferred Education Program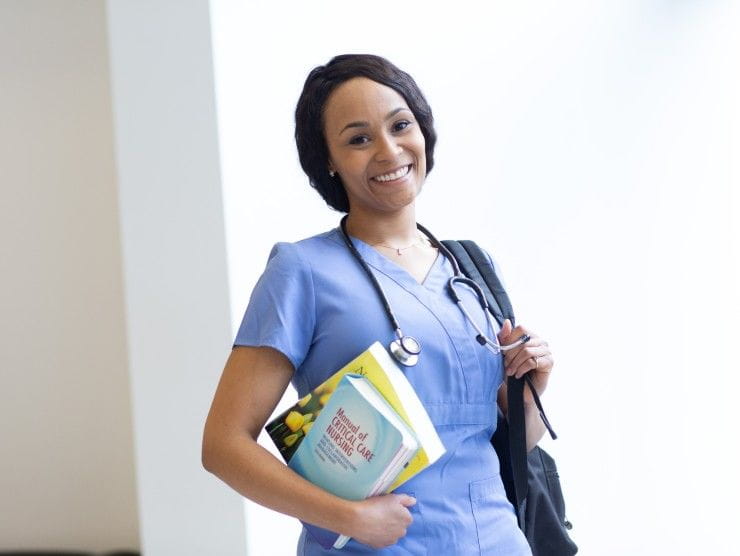 August 18, 2021 – Orlando Health is launching a new partnership with Seminole State College of Florida to expand its Preferred Education Program (PEP) and create more opportunities for Orlando Health team members to pursue an associate degree, bachelor's degree, or technical certificate.
Full-time and part-time team members at Orlando Health looking to gain more education will be able to take classes at Seminole State College without incurring any out-of-pocket costs. A new feature to PEP is the removal of the annual $5,000 cap, meaning that Orlando Health will pay 100 percent of the cost of tuition and books directly to the college.
"Our team members are a top priority at Orlando Health and we are thrilled to partner with Seminole State College to continue offering them more options and convenient locations for higher education," says Joy Sylvester, assistant vice president of human resources for Orlando Health. "This new expansion of our program removes all financial barriers to ensure that any team member who wants to go back to school can do so without worry."
"We are excited to partner with Orlando Health as a Preferred Education Partner in Central Florida," says Kate Henry, vice president of marketing and strategic communications for Seminole State College. "With over 200 degrees and programs, in-person, online and hybrid classes, caring staff, professors with master's and doctoral degrees, and four convenient locations, Seminole State looks forward to providing the best educational opportunities to Orlando Health team members."
Orlando Health team members will be able to register immediately and begin taking courses at Seminole State College this fall. The newly expanded PEP, which is administered by Bright Horizons EdAssist Solutions, offers an opportunity for team members to pursue an associate degree, bachelor's degree or technical certificate at either Seminole State College or Valencia College in many programs including nursing, diagnostic medical sonography, respiratory care, physical therapy, emergency medical technology, health services administration, health sciences, information technology, business, construction, hospitality, and more. Team members will also be able to receive one-on-one support from Bright Horizons EdAssist Solutions academic coaches, and the college's student affairs and advising staff, who will help guide them through every step of their academic journey.
"We've had a great relationship with Seminole State College for a very long time," says Shawn Molsberger, president of Orlando Health South Seminole Hospital. "This partnership with the college is a natural extension of that relationship and a commitment to offer our team members, many of whom live in Seminole County, greater opportunities for growth."
Orlando Health first launched the Preferred Education Program in December 2020 in partnership with Valencia College. Flexible online courses at Seminole State College and Valencia College will make it easier for team members to balance career, personal life and learning at a pace that works for them regardless of where they work at Orlando Health.

Shared with permission from Orlando Health.