Bright Horizons Celebrates 50th Anniversary of NAEYC's Week of the Young Child®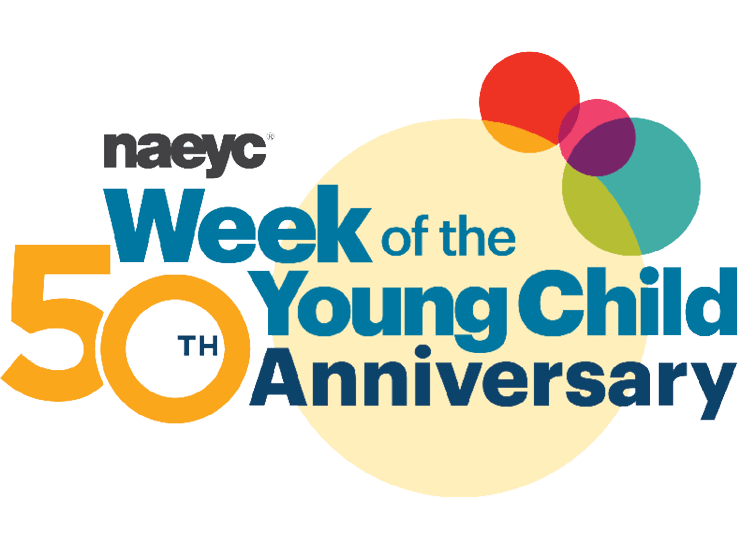 April 5, 2021 – This year Bright Horizons plans to celebrate the 50th Anniversary of NAEYC's Week of the Young Child® with a week of free virtual enrichment classes. Starting Monday, April 12 through Friday, April 16, Bright Horizons will share a new link each day on the Bright Horizons Facebook page to a special themed enrichment class for children and families to watch and learn.
The Week of the Young Child® is an annual celebration sponsored by the National Association for the Education of Young Children (NAEYC). The purpose of the Week of the Young Child® is to focus public attention on the needs of young children and their families and to recognize the early childhood programs and services that meet those needs.
In addition to the virtual enrichment classes, children at Bright Horizons centers will be given take-home kits based on each day's theme to enjoy with their families.
The Bright Horizons enrichment class schedule for the week includes:
Monday, April 12
Music Monday - Singing with Mr. Brandon
Join Mr. Brandon as he leads you through the ABC's done in an American blues style. Along the way, you'll hear different tempos, learn about the parts of the guitar and a little about how it works. You'll also discover how your own voice is also an instrument.

Tuesday, April 13
Tasty Tuesday - Eating the Rainbow: Painting With Natural Food Dyes
Use your senses to explore and interact with the environment while comparing and categorizing colors, objects, and materials. We will learn this by sorting foods by color, creating natural food dye using food scraps, and using the natural dye to create art.

Wednesday, April 14
Work Together Wednesday - Telling Tales with Puppets: Little Red Riding Hood
See theatre come to life with Ms. Andy as she leads you through the creation of simple puppets and retells the story of "Little Red Riding Hood".

Thursday, April 15
Artsy Thursday - Creativity Quilt: With Heart
Unleash your creativity as you create individual paper quilt squares using a variety of media. Squares will be united in a collaborative quilt that showcases our unique artistic voices.

Friday, April 16
Family Friday - My Family/Mi Familia (Spanish language experience)
Celebrate the members of your family as you learn about "Mi Familia" with Ms. Dary. We'll learn about the names we call our beloved family members in Spanish and English, and even have a surprise visitor from one of Ms. Dary's family members!
To learn more about Bright Horizons' curriculum, visit here.