Bright Horizons Named One of "100 Best Companies to Work For®" for 20th Time By Great Place to Work® and Fortune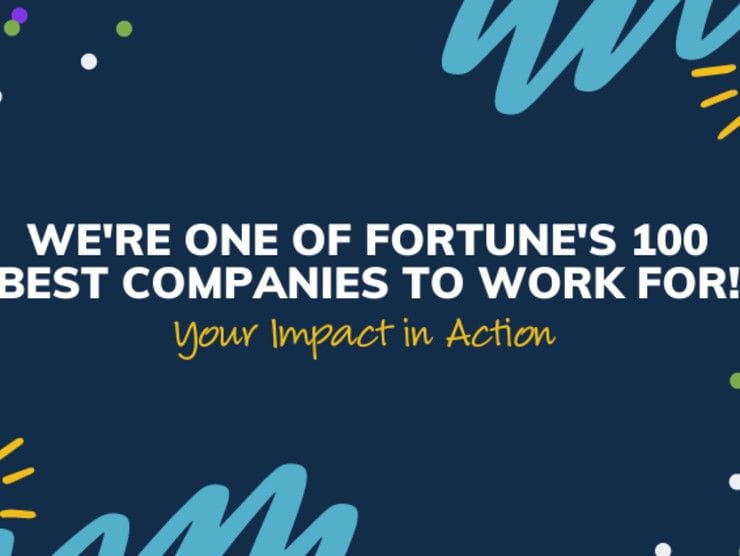 April 12, 2021 – For the 20th time, Great Place to Work® and Fortune have named Bright Horizons to its prestigious list as one of the 100 Best Companies to Work For®. Earning a spot means that Bright Horizons is one of the best companies to work for in the country.
"Over the past year, the Bright Horizons community has shown resilience working through the pandemic. Our own teachers have been some of most important heroes in the fight against COVID," said Bright Horizons Chief Executive Officer Stephen Kramer. "This recognition has always been a wonderful confirmation of the work our employees do each day, but during this challenging year, it is even more special. I am incredibly grateful for our dedicated and caring employees who make a lasting impact on the lives of children, learners and families.
"Congratulations to the 100 Best Companies to Work For. These companies stood out for heroic efforts to care for their employees, their customers and our society, in a difficult year," said Michael C. Bush, CEO of Great Place to Work. "Remarkably, our research found that employee experience scores rose at these workplaces overall last year – a testament to the resilience of their inclusive, high-trust cultures."
The Fortune 100 Best Companies to Work For® award is based on analysis of survey responses from employees. In that survey, the majority of Bright Horizons' employees said Bright Horizons is a great place to work. This number is 25 points higher than the average U.S. company. Companies were also assessed on how employees' experiences varied depending on their job role, gender, race/ethnicity, payroll status, and other characteristics to ensure that the company is creating a great workplace for all.
This year, 60% of each company's score is based on confidential employee feedback. The remaining 40 percent is based on the programs each company said they created to support their people and communities in response to the pandemic. This methodology represents a change in response to the unique circumstances of 2020.