Bright Horizons Recognized by Forbes as One of America's Best Employers for Diversity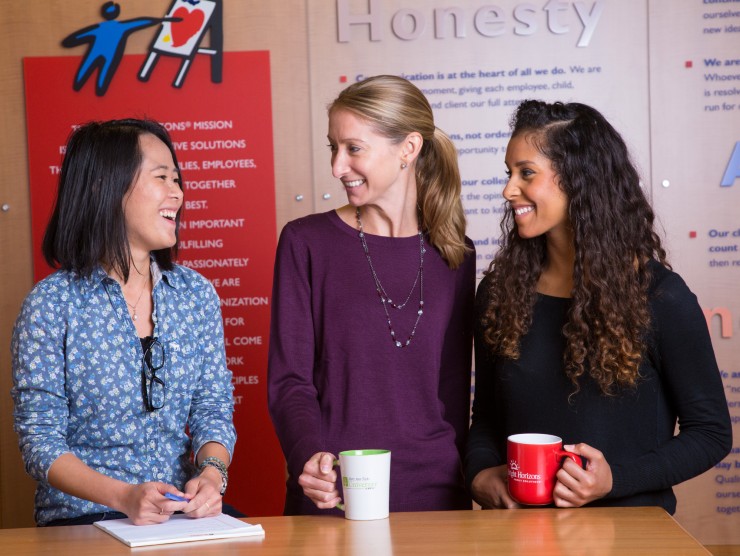 April 27, 2021 – For the second consecutive year, Bright Horizons has been recognized by Forbes as one of America's Best Employers for Diversity. Out of the 500 employers that were included on this year's prestigious list, Bright Horizons earned a spot in the top 60.
"We are honored to be recognized by Forbes for our commitment to a workplace where all employees can bring their full self to work," said Bright Horizons Chief Executive Officer Stephen Kramer. "At Bright Horizons, we don't just talk about diversity and inclusion, we embrace it. We understand the importance of welcoming differences and creating a sense of belonging."
Bright Horizons has a strong commitment to diversity, equity, and inclusion and leverages its Inclusion Council and Committees, Employee Advisory Groups, and Inclusion Champions to facilitate interactive activities, engage in bold conversations, lead diversity awareness and inclusive leadership trainings which aide in creating a culture where everyone's unique differences are celebrated and valued.
To determine the list, Forbes partnered with market research company Statista to survey 50,000 Americans working for businesses with at least 1,000 employees. All the surveys were anonymous, allowing participants to openly share their opinions. Respondents were first asked to rate their organizations on criteria such as age, gender, ethnicity, disability and sexual orientation equality, as well as that of general diversity.
The final list ranks the 500 employers that not only received the most recommendations, but also boast the most diverse boards and executive ranks, as well as the most proactive diversity and inclusion initiatives.
To learn more about this recognition and the other employers named to the list, visit here.