A Day in the Life of a Bright Horizons Center Director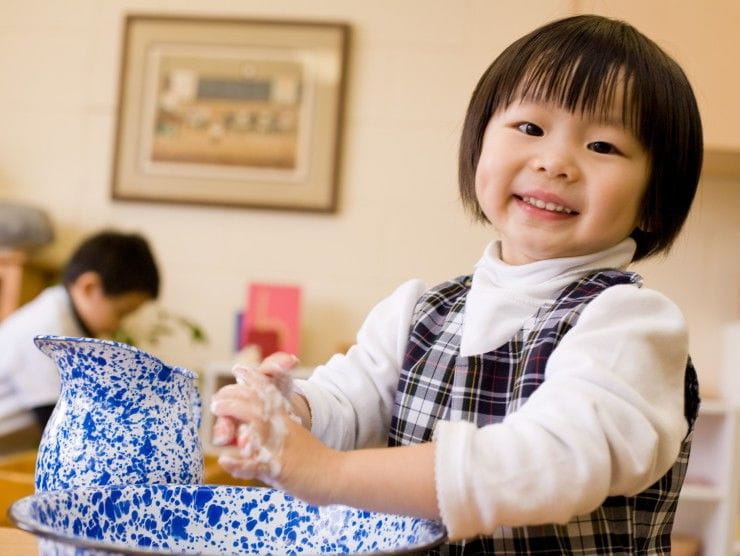 November 29, 2021 – Winnie Bordman, Executive Director at Bright Horizons at Landmark in Boston, MA starts each day in the center around 6:00am. From 6:00am to until the center opens at 6:30am, Winnie prepares for the day ahead. She handles all opening procedures including distributing schedules to her staff, confirming there are no call outs for the day, and prepping the health and safety station at the entrance of the center for families during drop-off.
"Drop-off is nonstop," says Winnie. "I need to be ready to greet families, perform temperature checks at our designated health and safety station, and take the children to their classrooms."
As drop-off ends around 9:30am, Winnie sanitizes the center entrance and drop-off area. She also handles any calls from parents who are running late.
Starting at 11:00am, Winnie and her staff offer virtual tours of the center for parents interested in enrolling their children in one of the center's programs. It is common for the staff to do tours from 11:00am to 2:00pm each day.
During this time, Winnie also tries takes a mindful moment for herself.

Winnie says, "Our day as a director is "ultra-busy" and the environment can be overstimulated. Taking a 10 to 15 minute walk helps me re-focus my attention, observe and do some reflection of the day."

Following her daily walk, Winnie checks in with her staff. As a leader and mentor, it is important that her staff see that she is accessible.

"I strategically schedule some early and late days in my work week for anyone to visibly see and access my attention as deemed necessary," says Winnie. "My leadership approach is based on my experience which includes leading by example."

Pick up starts as early as 3:00pm. Winnie and her staff are on hand to greet families and bring the children from their classrooms to their families. As the pick up winds down and Winnie starts procedures for the center's 6:00pm closing, she reflects on the day and tries to anticipate what will need to be done for the next day.
"At the end of the day, you have to be passionate and truly believe in the work that you do," says Winnie.
To learn more about Bright Horizons at Landmark, visit here.