Bright Horizons CIO Wins "CIO of the Year" ORBIE Award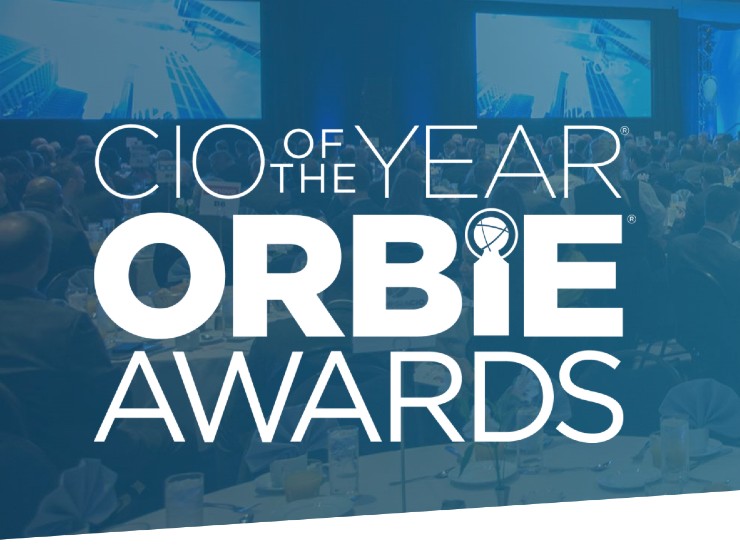 June 24, 2021 – Bright Horizon's Chief Information Officer, Eric Lindgren, has been named a recipient of the BostonCIO 2021 CIO of the Year® ORBIE® Awards in the Enterprise category. This award is the premier technology executive recognition program in New England, honoring chief information officers who have demonstrated excellence in technology leadership. Winners are selected by an independent peer review process.
"The BostonCIO ORBIE winners demonstrate the significance of strong technology leadership in these uncertain times. Over the past year, CIOs are leading in unprecedented ways and enabling the largest work-from-home experiment in history," according to Brenda Shield, Executive Director of BostonCIO. "The ORBIE Awards are meaningful because they are judged by peers - CIOs who understand how difficult this job is and why great leadership matters."
Lindgren joined Bright Horizons in 2016 and has global responsibility for the company's Information Technology needs across North America, Europe and Asia. His work reaches across the company's 30,000 employees, thousands of employer clients, and hundreds of thousands of end-users, as well as multiple call-centers.
In a conversation with Lindgren, he discusses the accomplishments of the IT group and the impact the pandemic has had on him and his team.

1. Your team clearly thinks very highly of you, as they nominated you for this award. What does this award mean to you?

To me, this award is absolutely representative of the work and accomplishments of our entire IT team. Since this award is given based on peer reviews, it makes me proud to know that my peer CIOs have taken a look at what we've accomplished over the past year and feel it is worthy of this recognition. This award is a reflection of my team, and I am very proud of what we have accomplished.

2. You have proven to be a leader and advocate in Bright Horizons' Diversity, Equity and Inclusion efforts. What are some of the ways you've done this?

Becoming an advocate for something is all about setting the right tone, and that is what I have tried to do around DEI efforts to make people understand it's a priority for me and not just something I talk about. This is something I really care about, and my team sees that it's an area I am willing to invest time in, whether that is having the uncomfortable conversations or working to ensure our recruiting process has diverse candidate slates. Nothing makes me happier than when I am interviewing someone and they bring up our DEI efforts before I do because they have seen what we are doing. The IT team is incredibly diverse, and it is great to see how employees have embraced this push for inclusion and are making it their own.

3. The pandemic obviously put great pressures on the IT team, from both an employee and customer perspective. What have been the greatest challenges for the IT team over the past year?

From a technology perspective, our greatest challenge was managing the increased volume of back-up care requests coming in through our reservations system as schools and child care centers shut down and working parents needed to find a different means of child care so that they could continue to work. Our back-up care platform was never intended to handle that level of volume, so we had to work quickly and creatively to put solutions in place.

From a team building perspective, it has been challenging trying to build and support a large team working remotely. The IT team has continued to hire through much of the last year, and hiring and onboarding virtually has not only been difficult, but does not allow us to showcase our culture.

Third, from a personal perspective, our IT team has been disproportionally impacted by the rise in COVID cases occurring in India. Many of our employees are from India and have family in India, and many of the contractors we partner with are located in India, so much of our team has been directly impacted by the disease.

4. With every challenge comes new opportunities and unexpected learning experiences. What have you and/or your team learned through the work you did during the pandemic?

I have been a CIO for over 20 years, and I thought I had seen it all. It's been eye opening how quickly things can change. Despite all of the effort we have put into business continuity and disaster management planning, we were never prepared for how quickly things can change in a global pandemic.
For the team, crisis breeds opportunity, and the pandemic created a lot of work and opportunities for growth and development. We quickly began building software in the cloud, which we hadn't done before, investing in mobile, which we had never done at this scale, and partnering with new partners. These new opportunities allowed the team to become involved in new projects that they wouldn't have otherwise.

5. Your team has also been hard at work getting Bright Horizons' new home office up and running for employees to work from starting in September. Can you highlight some of your favorite technology aspects of the new building?

It has been so refreshing for us to build something from scratch and not have to make technology conform to a building that is over 100 years old, as we did in our last office space. We have had the ability to create a first-class office space that it tailored to our specific needs. We have made sure entire building is mapped for wireless, we have much higher capacity for internet and network connectivity, we have a full generator on-site, and every conference room is equipped with multimedia capabilities, big displays and the ability for video and teleconferencing. We have been able to establish a much higher degree of technology here than we were able to build in other office, and that is incredible exciting.