Bright Horizons Employees Share What It Means to Be to a Veteran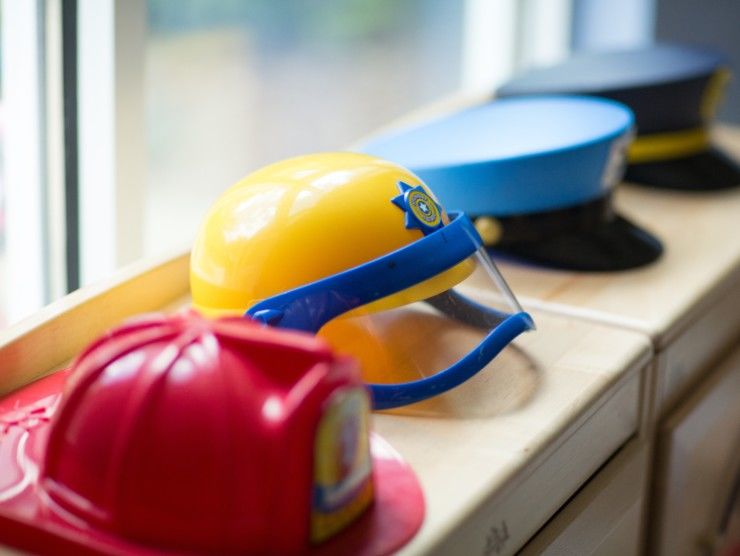 November 10, 2021 – Ahead of Veterans Day, three Bright Horizons employees share what it means to be a veteran and how their experience in the military prepared them for a career at Bright Horizons.

Crystal Maynard
Sergeant/E-5 Army
Infant Teacher at Chico's FAS Early Education Center in Fort Myers, FL

Originally from Illinois, Crystal comes from a long line of relatives that served in the military. Her grandfather served in World War II and her brother served in the Gulf War during Desert Storm, but Crystal is the first female in her family to serve. After high school, she joined the Army and was deployed to Nepal and Iraq.

"I don't know if it's the same for other people that have served or are serving, but I feel prouder to be an American now than if I didn't serve," says Crystal.

Crystal has been in the child care field since 2013 and has been with Bright Horizons for the past five years. She is currently an infant teacher at Chico's FAS Early Education Center in Fort Myers, FL and credits the skills she learned in the Army with preparing her for her role at Bright Horizons.
Crystal says, "Patience and leadership. You need both in the military and to work in the child care field. There are days when things don't go as planned. You need to be able to switch things up quickly and provide that leadership for the children in your care and your co-workers."
Crystal is currently working towards earning her associate degree in Early Childhood Education through the Horizons Teacher Degree Program.

Nathan Junell
Staff Sergeant Army National Guard
Chef at Bright Horizons at Harrison Park in Cary, NC

A chef by trade, Nathan wasn't interested in joining the military when he was younger, but that changed after he met his wife, Mary, in 2014. At the time they met, she was a ten-year veteran of the North Carolina National Guard. With the guidance and support of Mary, Nathan made the decision to enlist in the Army.

"I've always enjoyed being a part of a team that wants to help others," says Nathan. "Since enlisting several years ago, I learned that I enjoyed teaching and training others and sharing my experiences. The Army has taught me how to become a better leader, and has given me amazing opportunities that I otherwise wouldn't have had."

After Nathan came home from deployment in 2018, he started working at Bright Horizons as a chef and currently works at Bright Horizons at Harrison Park in Cary, NC. With the support of Bright Horizons, he also continues to serve as a Staff Sergeant in the 130th Movement Enhancement Brigade in Charlotte, NC. During his monthly drill sessions, Nathan trains his fellow soldiers and specializes in mission planning and advising in Chemical, Biological, Radiological and Nuclear (CBRN) defense.

Nathan says, "I am proud that I am a defender of this nation, and a loyal servant to its citizens."

Jasmin Dicks
E-1 Navy
Toddler Teacher at Bright Horizons at Beacon Hill in Boston, MA

From the Boston area, Jasmin joined the Navy because she wanted to make an impact on the people around her.

Jasmin adds, "I also wanted to do my part and defend the country, become an effective leader, and make a difference, while also accomplishing and overcoming new challenges."

Transitioning out of the military to the workforce can be tough for some veterans but Jasmin suggests finding people and companies that understand what you are going through to ease the transition. Jasmin has been with Bright Horizons for the past two years and currently works as a toddler teacher at Bright Horizons at Beacon Hill in Boston, MA.

"Being a veteran and working at Bright Horizons has been a good transition for me," says Jasmin. "Many of the skills I picked up in the Navy crossover to my current role, especially my communication and organization skills and most importantly my dedication to work."