Bright Horizons UK Staff Recognized by Prime Minister Boris Johnson for Commitment to Serve Families throughout the Pandemic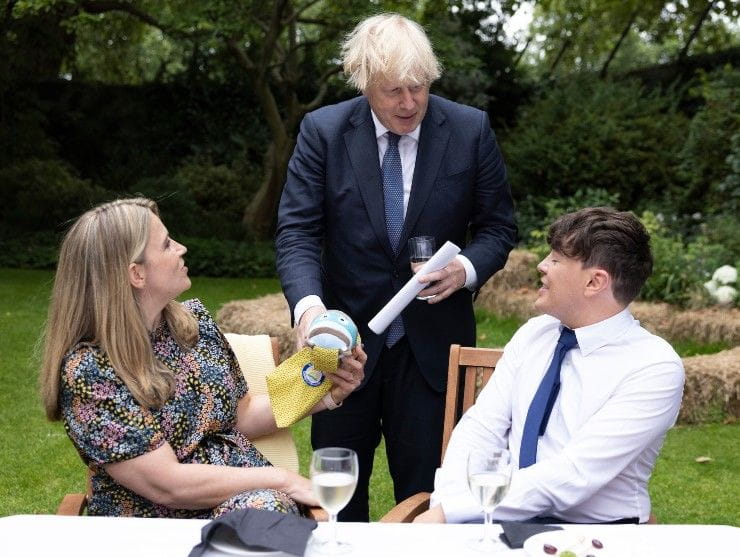 August 10, 2021 – Bright Horizons UK staff members were recognized for their dedication to the field of early childhood education at a rose garden reception hosted by Prime Minister Boris Johnson at 10 Downing Street, the Prime Minister's London residence and executive office. The Prime Minister thanked nursery workers for their continued efforts throughout the COVID-19 pandemic.

Colette Irons, Nursery Manager at Blackheath Day Nursery and Preschool, and Emyr Griffiths, Third in Charge at Timperley Day Nursery and Preschool, attended on behalf of Bright Horizons.

During the April and May 2020 lockdown, Bright Horizons operated a number of hub nurseries around the UK to serve the needs of essential workers and their children. Both Colette and Emyr worked at nurseries that remained open throughout the lockdown.

Colette led her team of 30 staff at Blackhealth Day Nursery and Preschool with passion and commitment enabling them to continue to provide high quality education while ensuring the safety and well-being of all within her care. While Emyr switched to the Didsbury Day Nursery and Preschool to ensure that all the parents and children attending had the extra support they needed during this time.

To learn more about Bright Horizons UK, visit here.