Research from Bright Horizons Reveals 50% of Parents Concerned with Children's Mental Load as Kids Enter New School Year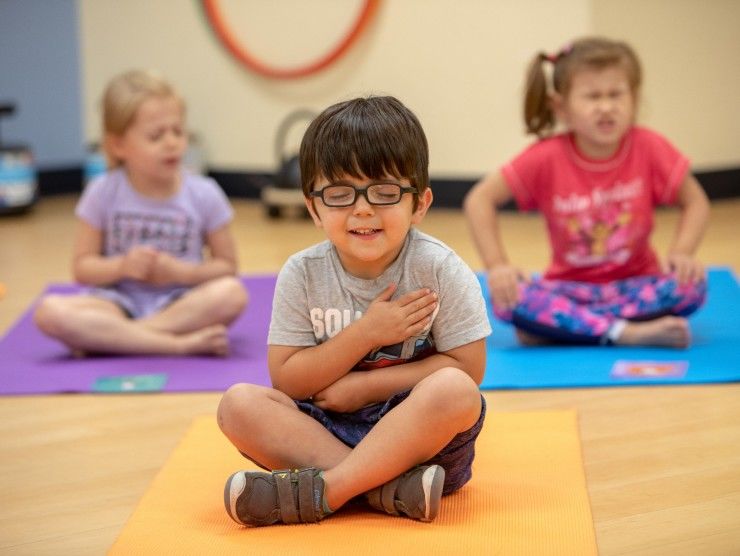 November 10, 2021 – According to the seventh-annual Modern Family Index (MFI), commissioned by Bright Horizons and conducted by Kelton Global, 50% of parents say concerns about both their children's mental load and mental health have grown in the last year.
"Parents concerns about their children's mental load and mental health as they enter the new school year are understandable. There has been no break to process what happened over the past year," says Rachel Robertson, Vice President of Education Development at Bright Horizons. "Nothing is easy right now and the return of an in-person back to school routine that includes full schedules and new expectations can cause stress for everyone – including children – but practicing mindfulness as part of the classroom curriculum can reduce that stress."
To help children ease back into in-person learning and reduce family concerns, Bright Horizons is focused on social-emotional skill development in the classroom. Bright Horizons evidence based emergent curriculum focuses on developing the whole child and supporting all skills — cognitive, linguistic, social-emotional, and physical. As part of the social-emotional curriculum elements, Bright Horizons teachers incorporate mindfulness activities into children's classroom routines and encourage children and their parents to practice at home.
Known for its partnership with working families, Bright Horizons also shares mindfulness activities through their World at Home website and Teach. Play. Love podcast for families to introduce to their children at home and help manage new school year stress.
"Practicing mindfulness is important for the development of children's cognitive and social-emotional skills," says Rachel. "If families introduce mindfulness early to their children, they'll have the tools to regulate their emotions, make good decisions, and be empathetic: all key for healthy emotional development and long-term school and life success."
For additional Bright Horizons resources for families on mindfulness, visit here.
For more information on Bright Horizons early education curriculum, visit here.
To download the full Seventh Annual Bright Horizons Modern Family Index report, visit here.

About the Bright Horizons Modern Family Index

The Seventh Annual Bright Horizons Modern Family Index is an online survey conducted by Kelton Global from February 2-12, 2021. The sample consisted of 2,083 working parents aged 18+, with children under the age of 18 at home. The survey was conducted online and has a margin of error of +/- 2.2%.