Bright Horizons Recognizes Teachers for Excellence in Early Childhood Education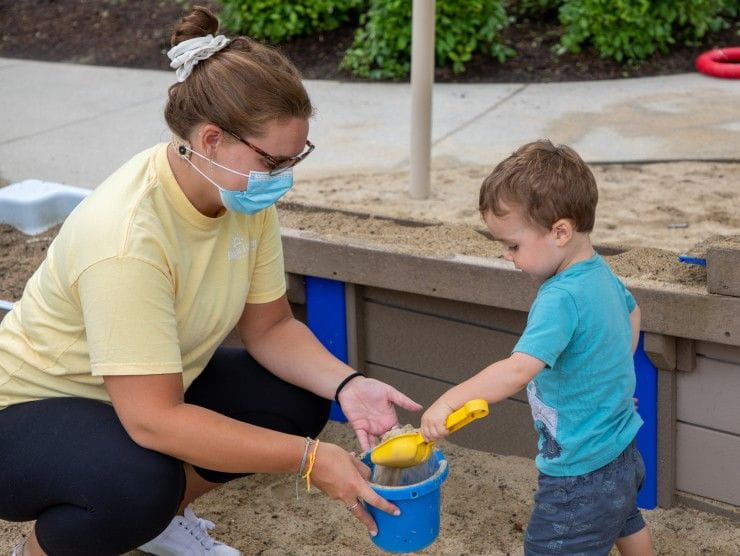 December 8, 2021 – Sixteen teachers at Bright Horizons were named winners of the Janice Hill Memorial Award given in memory of the late Janice Hill who served as a dedicated teacher for 10 years at Bright Horizons Campbell Child Care Center before losing her battle with cancer. Each year, the Janice Hill Award recognizes teachers from among the more than 15,000 employees who work at Bright Horizons child care and early education centers across the nation.
This special award acknowledges teachers who demonstrate excellence in early childhood education, build supportive relationships with center families, and have a strong passion for the field of education. Janice Hill Award Recipients have made an enormous impact in the lives of both the children and the families they serve, demonstrating true commitment to Bright Horizons mission and dedication to doing deeply consequential work.
Bright Horizons honored the recipients with the prestigious award in a virtual ceremony watched by employees throughout the country. This year's winners include:
• Tammie, East Hanover, NJ
• Ancilla, Fairfax, VA
• Nancy, Tampa, FL
• Mary, Austin, TX
• Aileen, Cold Spring Harbor, NY
• Liljana, Racine, WI
• Zainab, Sudbury, MA
• Edith, Cambridge, MA
• Angela, Ames, IA
• Bindu, Louisville, KY
• Stephanie, New York, NY
• Sarah, Issaquah, WA
• Julie, Colorado Springs, CO
• Kristan, Lansdale, PA
• Hedy, Davis, CA

To learn more about careers in the early childhood education field at Bright Horizons, visit here.