Rising Beyond the Ceiling Recognizes Amtul Suhail as an Inspiring Indian Muslim Woman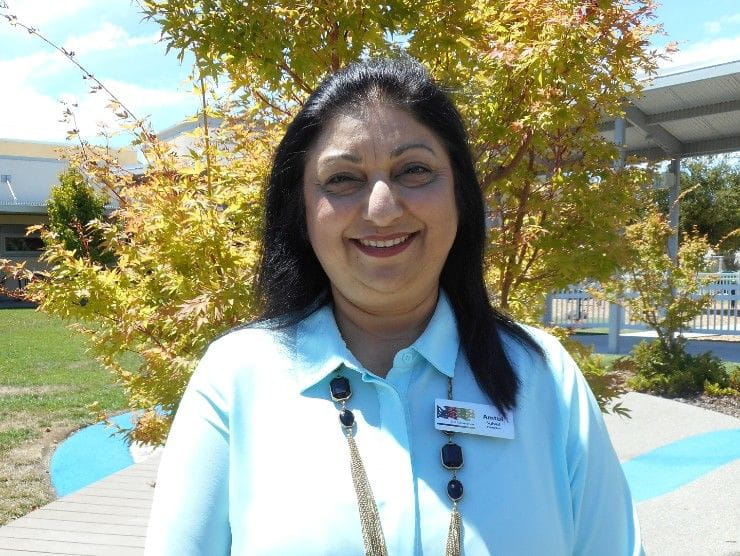 April 9, 2021 – Amtul Suhail, Executive Director at 2nd Generation at Allerton in South San Francisco, CA, is one of one hundred Indian Muslim women across the globe to receive a nomination from Rising Beyond the Ceiling for her contributions and accomplishments in the field of early childhood education.
Rising Beyond the Ceiling is a non-profit organization focused on supporting and promoting Indian Muslim women and their leadership and contributions in their respective fields. Each year they spotlight one hundred Indian Muslim women who have made their mark in countries across the world. All the women have done their initial studies in India, but later moved to other countries where they received accolades and success in their professions.
"I am elated. This is a pure and pleasant surprise," said Amtul. "I have been working for decades to make a difference in the community by helping one child, one family, one group and mission at a time. I never expected anything in return."
Working the field of education since 1985, she migrated to the United States in 1990, leaving behind her family on a quest to pursue her dream of caring for and teaching children. Amtul joined Bright Horizons in 2013 and is currently the Executive Director at Bright Horizons Allerton where she oversees the center operations and its programs.
"My passion is children. Every single thing I do, I think "how would this impact a child?'' This passion that drives me is because of my mother who always taught me what I call the 'golden rule' – when things go wrong, you do not go wrong," said Amtul. "I lead with honesty, transparency, accountability and joy. My mom encouraged me to choose a career to work with children so I can make the difference for children and adults in the community where I work and live."
Amtul has a Masters in Mass Communication from Aligarh Muslim University. She also volunteers her time and talent for her University Alumni Association of Northern California. She is a guiding force behind the alumni association's mission and has been involved as a coach and student trainer.
Amtul adds: "My vision is to foster love and compassion for early childhood educators. When they decide to join the education field and under my supervision, they feel empowered, autonomous and committed. I truly believe that consistency and continuity of care is extremely important."
To learn more about Rising Beyond the Ceiling, visit here.