College Degree for Free? It's Possible with FreeU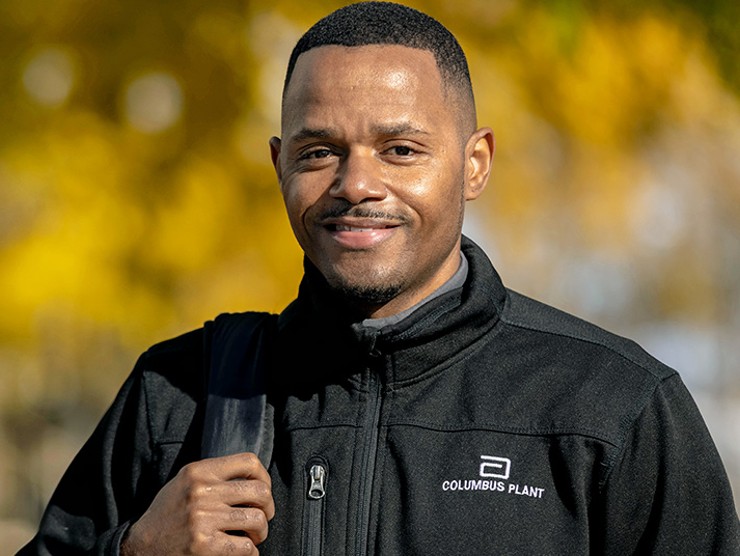 Abbott's FreeU program offers employees a flexible option to earn undergraduate diplomas at no cost.

December 13, 2021 – Think a free undergraduate degree is impossible? Not if you work at Abbott.
Abbott's new FreeU program helps eligible employees obtain bachelor's degrees on flexible schedules without financial burden. In fact, Abbott covers not only tuition but also the costs of books and academic advising when employees start the process of earning their degrees with FreeU.
Employees can choose from more than 40 majors including business, technology, English, science and accounting.
FreeU provides the general education classes in an online format that lets employees study at their own pace and around their work and family obligations. Upon successful completion, general education credits transfer to a partner university, where employees can complete the remainder of their degrees without debt thanks to Abbott's tuition reimbursement benefits.
FreeU is the latest educational benefit that Abbott offers its employees in the United States. Another is the
Freedom 2 Save
program, which allows employees with student loans to more quickly pay down their educational debt while saving for retirement.
Abbott's program comes at a time when employees say they want to earn degrees, but face obstacles to getting started. In a
recent survey
by Abbott's FreeU partner, Bright Horizons EdAssist, employees say money and time are the two biggest barriers to education.
"Abbott strives to give employees the tools they will need to live their best personal and professional lives," said Mary Moreland, executive vice president, Human Resources, Abbott. "Providing the opportunity to earn a bachelor's degree at no cost and on a flexible schedule is one way we support our employees with tailored benefits at every stage of their careers."
Those efforts are echoed in
Abbott's 2030 Sustainability Plan
, which includes goals to provide 1 million development and job opportunities for current and future employees and fill 50% of targeted new jobs with internal talent through upskilling, cross-skilling and creating learning opportunities.
FLEXIBLE CLASSES FOR BUSY EMPLOYEES
Anthony Ashford started college at 18, playing NCAA Division III basketball, but he put his degree on hold to pursue business opportunities, start a family and coach basketball.
He has since worked at Abbott for nearly 13 years, most recently as a production specialist on the team that produces Similac ready-to-feed infant formula. He has trained and mentored about a dozen new hires over the years. Now, he's taking the next step to develop his own career after starting coursework with FreeU to earn a bachelor's degree in business management.
"FreeU by far has been the smoothest process," Ashford said. "It fits a busy, working family employee who wants a higher education. I'm already incorporating teachings in my work. I can only imagine what's possible as I move forward."
His motivation to earn his degree comes from his 18-year-old son who is a freshman in college, his 15-year-old son who is on the honor roll, his 11-year-old daughter who has earned school district honors and his wife, who has a master's degree.
"I want to practice what I preach to my family, that education is key," Ashford said. "I want people to see that even if life has been busy and stopped your college path, you can use those past experiences to get back on that path."
His goal? "To take my years of Abbott experience along with my degree to really make a true impact as a leader at this company.
Lacey Henry, a field clinical engineer in Abbott's Medical Devices division, is a busy mother to a 12-year-old son. She has an associate's degree, but even though she's wanted to earn her bachelor's degree for the last 20 years she hasn't found a program that offered the flexibility she needs to complete her studies and balance her work and personal lives.
Now FreeU is giving her the chance to do just that. Henry is pursuing a business major with the goal of ultimately obtaining an MBA.
"I'm so thankful Abbott has allowed me to do this," Henry said. "I don't know when – or if – this opportunity could come around again."

Posted with permission from Abbott