World at Home Provides Early Childhood Educational Resources for Families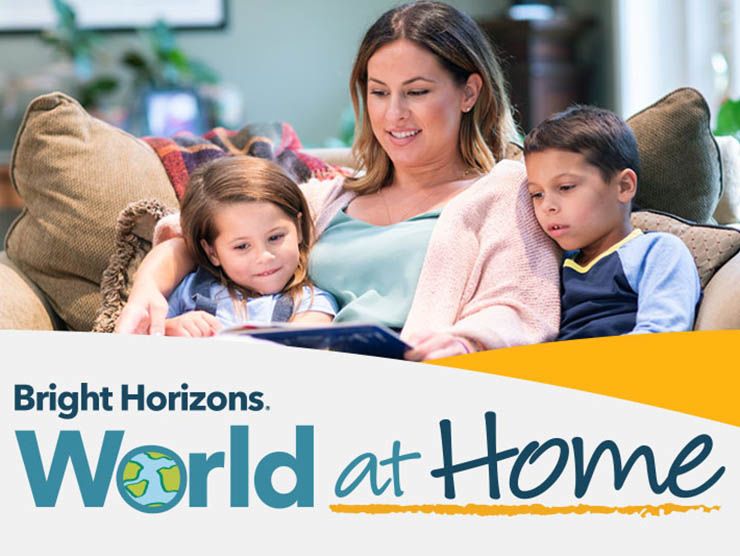 March 31, 2020 – As thousands of families are working remotely to practice social distancing, caring for children while working at home has become the new reality. With this new normal, Bright Horizons' education team created World at Home, a resource to keep children learning and to support parents.
Children thrive with routine, especially when there is big change around them. In an effort to stay connected and support children's learning, the World at Home provides guided learning opportunities that follow a typical classroom daily schedule. The resource brings Bright Horizons' emergent curriculum into homes, featuring videos and activities for every age group – from yoga and STEM to story time and cooking. Visit the Bright Horizons World at Home.