Bright Horizons Partners with Employers to Help Working Parents with Virtual School Solutions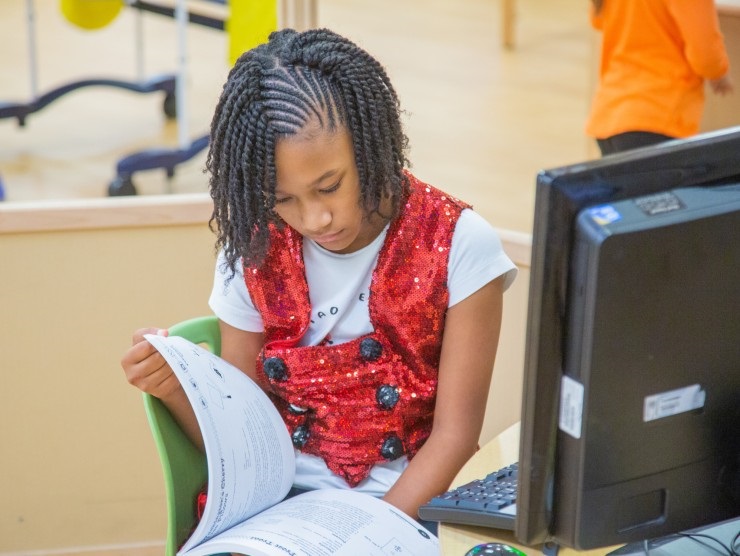 September 3, 2020 – Working parents have been faced with the ultimate challenge this year, having to fill the roles of productive employee, full-time caregiver and often teacher all at the same time. With school-aged children across the country facing remote learning this fall, working parents are worried, stressed and looking for help.
Recognizing that employees can't work productively at home and also care for – and teach – their children at the same time, many employers are looking for solutions. Bright Horizons has launched new benefits programs for employers to offer to working parents who are juggling to manage work, family, and the virtual learning brought about by the pandemic – Bright Horizons School-Age Learning Supports and Bright Horizons Enhanced Family Supports.
Employers like Accenture, Bank of America, Microsoft, Toyota and Biogen are already implementing these programs for their employees.

Ellyn Shook, Accenture's chief leadership and human resources officer, told the Washington Post: "Employees had been through two–and-a-half months of Zoom classrooms, and it was a nightmare, even for the most tech-savvy parents. Parents said they needed educational support, not just babysitting."

Through Bright Horizons School-Age Learning Supports program, working parents can access small-group school-day supervision for their school-age children. Through partnerships with five of the nation's leading providers, employees for companies offering the benefit can secure a space for their child age 6 through 12 at a network of more than 1,800 learning center locations across the country, with no more than 10-12 children in a center at a time. Learning Center proctors will help students work through their virtual curriculums, adding activities like extra math, coding or virtual field trips, depending on the Learning Center. The Learning Centers partners include:
Code Ninjas: Largest network of kids coding centers for children ages 7-14. Throughout hundreds of locations in the United States, Canada, and the United Kingdom, kids learn to code while building their own video games, gaining confidence, logic, resourcefulness, and problem solving skills.
College Tutors (College Nannies, Sitters & Tutors): A provider of both in-center and in-home tutoring to students in grades K-12 for over 15 years, College Tutors has developed a School-Age Learning Support program across 30 locations. By focusing on the unique learning styles and schedules of individual students, tutors will be able to direct students in completing assignments, ensuring scheduled online lessons are attended, and updating parents throughout the day.
Huntington Learning Center: Leading provider of tutoring and test prep, providing individualized instruction in phonics, reading, writing, study skills, elementary and middle school math, Algebra through Calculus, Chemistry, as well as preparation for the SAT and ACT, and state and standardized exams. Programs will be offered at participating locations.
Mathnasium: Leading provider of customized in-person and online math tutoring for children in grades K-12. Experienced math tutors use The Mathnasium Method™ to deliver tailored learning plans to address each student's needs. Mathnasium operates more than 1,000 learning centers worldwide.
Sylvan Learning: With more than 750 locations throughout North America, Sylvan provides personal learning for students in grades K-12 through a proprietary tutoring approach that blends highly qualified teachers with SylvanSync™ technology on the iPad® for an engaging learning experience.
These partner Learning Centers have adopted Bright Horizons' enhanced COVID-19 health and safety protocols that were developed in consultation with Boston Children's Hospital's Dr. Kristen Moffitt and have been very effective in our early education centers. These protocols include small and consistent group sizes, daily health checks, wearing of masks, and regular cleaning and disinfecting.
In addition to School-Age Learning Supports, Bright Horizons is also partnering with our employers to offer Bright Horizons Enhanced Family Supports, with an extensive array of care and academic support benefits and deep discounts on services. Through the Enhanced Family Supports benefit, families can access:
Preferred enrollment at Bright Horizons centers and tuition discounts at participating network child care centers.
A free premium membership to Sittercity providing access to caregivers, housekeepers and pet sitters, as well as access to caregivers who offer educational assistance and who can help create a local small group 'Learning Pod'. Additionally, Years Ahead helps families find the right eldercare resources to fit their needs.
Nanny-placement services through College Nannies, Sitters & Tutors to find a vetted full-time nanny, including those trained to support children learning at home.
Discounted access to quality private tutoring plus expert live instruction in 3,000 academic subjects and enrichment classes, virtual learning pods, and more from Varsity Tutors.
Discounts from Revolution Prep on highly-ranked virtual tutoring and test prep services delivered by professional tutors.
Access to digital education resources for preschoolers from the MarcoPolo Learning app.
"Working parents have been through a lot this year and with no end in sight, employers are looking for ways to help," said Bright Horizons CEO Stephen Kramer. "Traditionally family-friendly benefits have included things like on-site child care centers and back-up care days, but today's situation calls for more. We are proud to be part of the solution for working parents – particularly those with school-age children – and commend the employers that are stepping in to help relieve parents of the stress and financial burden of managing their careers and virtual school."