Bright Horizons Childcare Is Vital for One Family at UCSF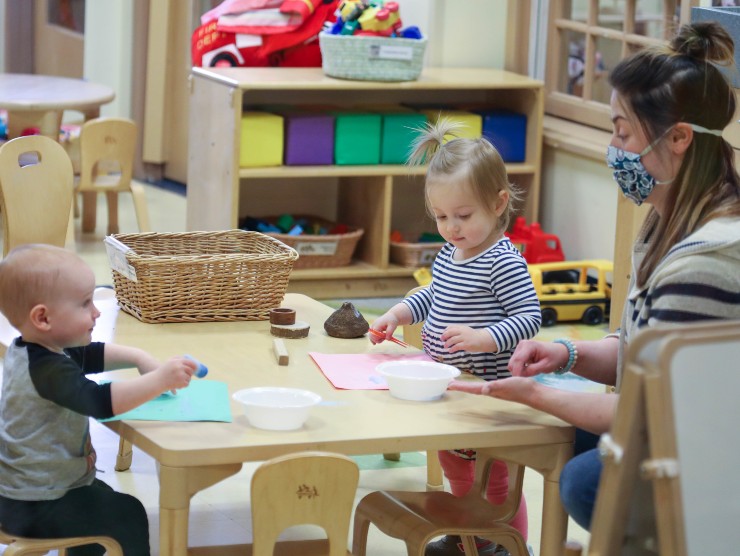 December 15, 2020 – At Bright Horizons, we work with leading companies, hospitals, and universities to operate childcare centers for their employees. During the pandemic, it has been even more challenging for families as many of them are working from home or are working longer hours. For some families, relying on Bright Horizons childcare centers has become a lifeline for them.

Take the Le family whose children attend our University of California at San Francisco (UCSF) Kirkham Child Development Center. Bright Horizons is an essential piece of the puzzle keeping their family running. Minh-Chau works in a demanding full-time job, while her husband, Neil, is a resident at UCSF Medical Center.

While attending the center, the children are able to grow and learn with their peers in a nurturing environment. Bright Horizons' curriculum incorporates a research-based approach with exciting and immersive learning experiences that develop a foundation for a child's future success as learner, leader, and citizen.

"Neil's residency means we need to live in the city and that I need to work, so we don't have a ton of options, and we feel very, very lucky BH is there for us," said Minh-Chau Le. "It makes us feel like Neil can be a good doctor without sacrificing his role as a good dad."

The Le's youngest, Mai-Quynh, just started at Kirkham. "BH has been a real blessing for us. We appreciate the care and thoughtfulness of the teachers and staff and feel comfortable trusting them with our kids," said Minh-Chau Le. "We were really nervous about MQ's transition into the jellyfish room in the middle of COVID, with us unable to walk her into the room. However, Connie (the teacher) made her a personalized book to talk to her about the transition."

All three of their children are now attending or graduates of the UCSF Kirkham Child Development Center.

To learn more about our childcare centers and early education programs, visit here.