Bright Horizons Celebrates the First Graduates of the Horizons Teacher Degree Program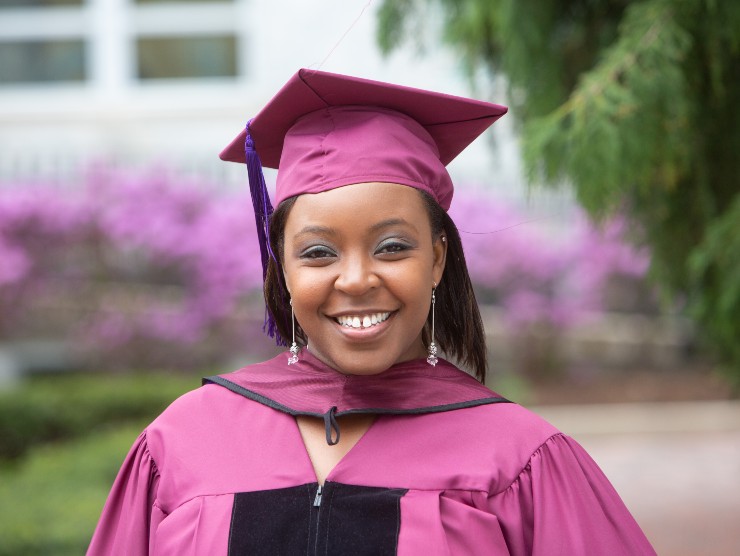 December 18, 2020 – The Bright Horizons community recently came together for a virtual graduation to celebrate the 2019 and 2020 graduates of the Horizons Teacher Degree Program. This is the first class of Bright Horizons educators to earn their associate or bachelor degrees in early childhood education through the program.
This year's graduating class included over 100 Bright Horizons educators from 91 cities across the country, ranging in age from 21 to 62 years old. Although their stories and backgrounds are diverse, they share one common thread – their commitment to early childhood education.
The graduation featured opening remarks of appreciation from Maribeth Bearfield, CHRO of Bright Horizons, followed by a commencement address from Bright Horizons CEO, Stephen Kramer who congratulated the graduates and spoke about why Bright Horizons launched the Horizons Teacher Degree Program in 2018.
"Everyone at any age deserves a great education," he said.
Sara Lawrence-Lightfoot, Emily Hargroves Fisher Research Professor of Education at Harvard University and a member of the Bright Horizons Board of Directors, delivered the keynote address. Ms. Lawrence-Lightfoot described the graduates as trailblazers and instilled in them that teachers are lifelong learners always expanding their knowledge of education.
"Honor, believe, admire and applaud your success," she said. "Go forth and harness your skills."
Following the keynote address, the spotlight was on the graduates. Each graduate was recognized for their achievement and congratulated virtually by their colleagues and families. The graduation ended with thoughtful closing remarks from Bright Horizons COO, Mary Lou Burke Afonso. She spoke to how the work the graduates are doing has and will continue to have an impact in changing the world.
To learn more about the Horizons Teacher Degree Program, visit here.