Bright Horizons Center Operations Leader Receives 2020 Great Place to Work For All Leadership Award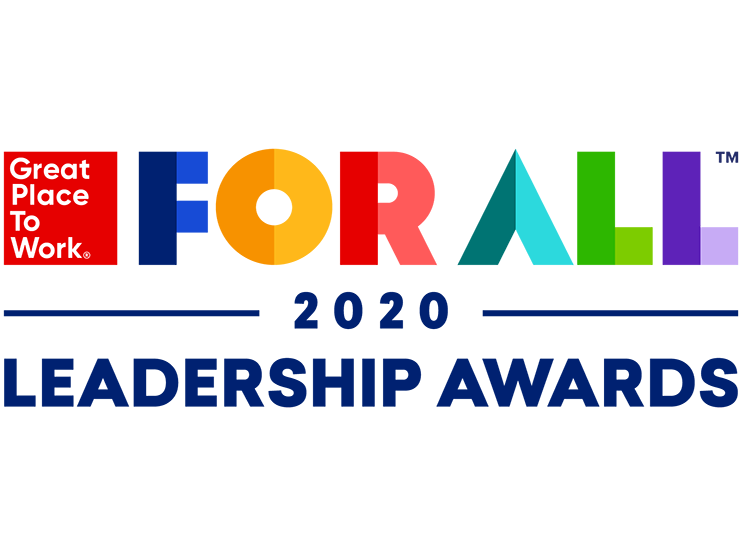 March 4, 2020 – Bright Horizons Head of Operations, West, Leslie Spanier, received the third annual Great Place to Work® For All™ Leadership Award. Spanier was honored for her dedication and service in early childhood education at a gala dinner in San Francisco along with leaders from companies on Fortune's annual list of the 100 Best Companies to Work For, 100 Best Workplaces for Women, 100 Best Workplaces for Diversity, and 150 Best Small and Medium Companies to Work For.
The awards gala kicked off the 17th annual Great Place to Work For All Summit, March 3-5 in San Francisco. In recognizing the honorees, Great Place to Work CEO Michael C. Bush said: "We are honored to celebrate your shining examples of For All Leaders—the individuals who are adept at cultivating genuine human connections, solving multi-dimensional problems, and enabling every employee to bring their unique selves to work."
After a career as an elementary school teacher, preschool teacher and center director, Spanier joined Bright Horizons in 1989 as a regional manager. Over the last 30 years, she built Bright Horizons' employer-sponsored center base along the West Coast, which is now home to some of the most recognizable and largest clients including tech giants, major film studios in Hollywood, and more. Spanier directly managed the relationship with these clients, meeting and exceeding their high expectations, allowing West Coast center operations to grow and flourish. A champion of the organizational culture, Spanier has served as both a mentor and role model for the next generation of Bright Horizons leaders.
Accepting her award, Spanier shared advice for her fellow and future leaders in early childhood education:
"In the field of education, we are charged with creating an environment where the children of today will learn how to navigate the years ahead and most hopefully, make the world a better place. All of this good work starts locally, with each one of us. While we deliver excellence in the classroom in terms of curriculum, the most impactful way we have to create a vibrant and inclusive environment for children, is to create that among the adults with whom we work. We cannot create anything for children that we are not modeling for them. We all must look inward and ask, 'How am I contributing to inclusion outcomes in my environment – good or bad?'

Being inclusive and inviting diversity into our workplace also has the benefit of making sure that we are getting the most wide-ranging thoughts and creativity available in order to solve problems, launch new ideas, and to keep our projects relevant and moving forward. So not only is this the right thing to do, but it makes sense on a very practical level.

If I had one piece of advice to give to future leaders, it would be that until you are willing to assess your own motives and actions, you will have a hard time moving the needle on inclusion in the work place. Once you know that you can be an active and willing participant in a vibrant and diverse community, you will be able to help those around you do the same. Strong leadership relies on humility and empathy and the more you can authentically inhabit these traits, the wider your influence can be at work and in your community."
Past Bright Horizons recipients of the Great Place to Work For All Leadership Award include:
2019 – Director of Enterprise Solutions Suzanne Krause, Account Director Courtney Luongo and Academic Solutions Consultant Tracey Bingham
2018 – Chief Operations Officer, North America, Mary Lou Burke Afonso
The complete list of honorees is available here.