STEAM Doesn't Melt This Snow for Children at Bright Horizons in Florida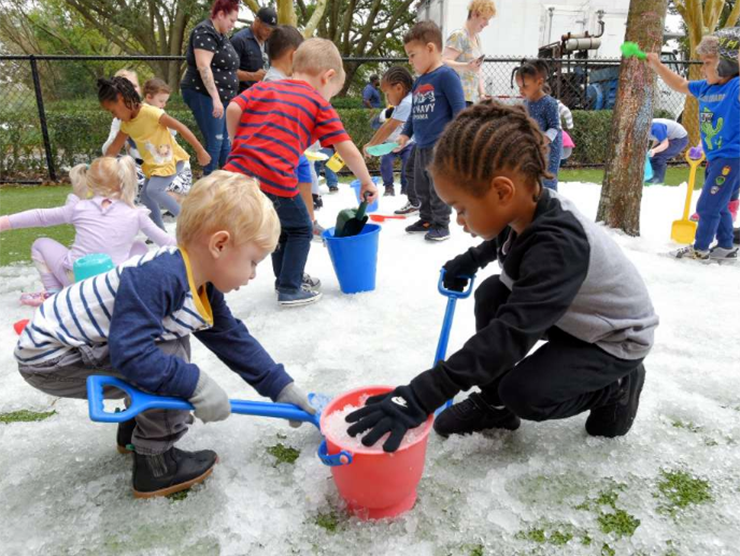 January 16, 2020 – Bright Horizons at the Avenues in Jacksonville, Florida held a STEAM-inspired (Science, Technology, Engineering, Arts and Mathematics) snow day that was featured on First Coast News and in the Florida Times-Union.
As part of a monthlong project, the children used the scientific method to research, engineer, and even test their snowman building plans on a special "snow day." Through the research process, children discovered what it take to create a snowman, how each section needs to be foundation for the next, and how their structures can vary.
"They get to experience a weather phenomenon that they are not used to, and usually don't get to see," said Melissa Bradley, Education Coordinator at Bright Horizons at the Avenues. "When they're interested in things, those are the most opportune moments for them to learn."
Bradley told the Florida Times-Union: "We believe it is our responsibility to provide environments and experiences that capture the joys of childhood, nurture each child's individual growth and development, and pave the way for success in school and life," according to the center's philosophy.
To read the Florida Times-Union story, click here. To watch the First Coast News segment, click here.
Photo credit: Bob Self. Shared with permission from The Florida-Times Union.