Preschoolers Learn STEM Basics at Bright Horizons at Pewaukee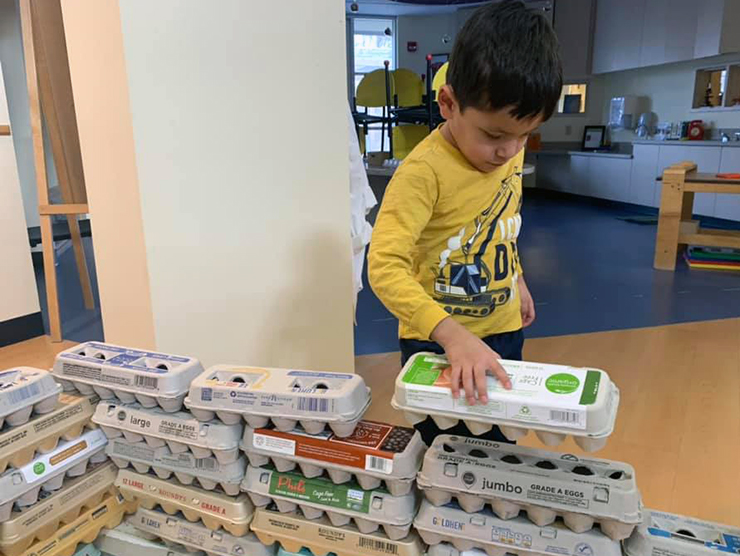 January 24, 2020 – Bright Horizons at Pewaukee was featured in Spectrum News 1 Wisconsin for their innovative approach to STEM-learning through constructing an "Egg Carton Castle." The children at Bright Horizons at Pewaukee used skills in science, technology, engineering, and mathematics (STEM) by creating blueprints, building a foundation, and even addressing their first supply shortage as they begin the egg carton construction.
Thanks to the help of the Pewaukee community, recycled egg cartons were donated to the center so that the future engineers could make their blueprints come to life. Spectrum News Wisconsin reporter Megan Carpenter, visited the center, interviewing Teacher Lindsey Guerino to capture this innovative STEM project in action.
"From when they start in STEM at two-and-a-half to the time K-Prep comes and they're 4 and 5 years old, they've come such a far way and their ideas are so much bigger and better," says STEM teacher Lindsey Guerino.
"The way they collaborate with each other and the way they come up with ideas compared to how an adult would think about it is totally different because to them, there's no right or wrong way," says Guerino. "It's just them using their imagination and it blows my mind every time."
Watch the full clip from Spectrum news here.