Twenty Years Later, Graduate of Booz Allen Hamilton Family Center Comes Back to Work for Company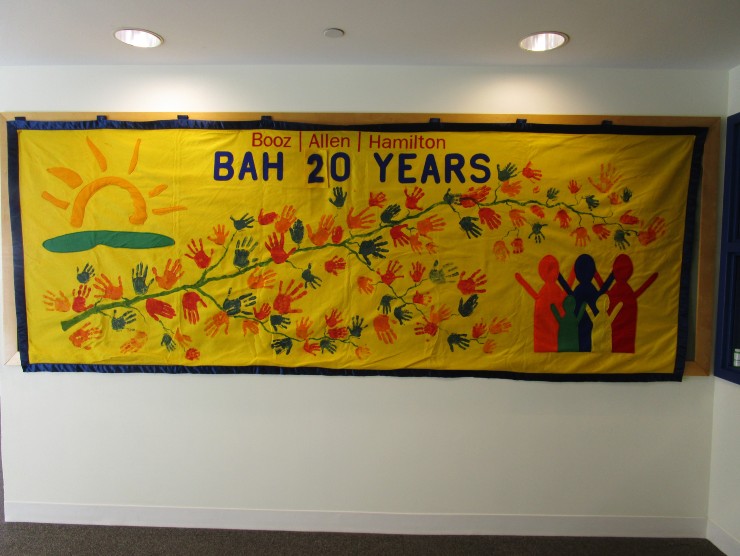 November 4, 2020 – This year marks the 20th anniversary of the Booz Allen Hamilton Family Center, the Bright Horizons child care center operated for the employees of the Booz Allen Hamilton consultancy firm.
While many children have passed through the center during this time, building the skills and knowledge that will help them succeed in kindergarten and beyond, one student has come full circle, bringing all that she has learned over the past twenty years back to the firm as an employee.
Twenty years ago when the center opened its doors, Rachel Tao, whose mother and father both worked at Booz Allen Hamilton, attended the center until she went off to kindergarten. Graduating from Georgetown in May with a degree in Healthcare Management & Policy, Rachel is now a consultant in the Health market at the firm.
Before starting her job in August, Rachel posted to LinkedIn: "In six days I'll be starting my first job. But I didn't expect that I'd be working at the place I went to daycare. Twenty years ago when my parents worked for Booz Allen Hamilton, they dropped me off at daycare and picked me up at 5pm. I've since graduated from daycare to Health Operations Consultant!"
While she has fond memories of her time playing on the grounds of Booz Allen Hamilton while her parents worked, she didn't think much about it until she was looking for an internship her junior year of college. She knew she wanted to work in consulting and, given the positive experiences her parents had at Booz Allen, they recommended her looking there.
Rachel interned for the company last summer and had such a great experience, she decided to apply for a full-time job. Today she is working in the Health market, a very different field than her mother, who specialized in coding data, and her father who worked in the Transportation market.
"I have very fond memories of the child care center," says Tao. "It is very cool to be able to come back and see the center and meet new colleagues who have children enrolled there. My time at the center provided great building blocks to learning for me, and I know it will do the same for my colleagues' children as well."
The Booz Allen Hamilton Family Center currently has a capacity of 56 children (reduced from 83 children due to COVID-19 guidelines), is NAEYC accredited and endorsed by the Eco-Healthy Child Care program. The center's curriculum include all of the Bright Horizons proprietary programs, such as Science Rocks, Art Smart, Math Counts, Language Works, Well Aware, Caring Matters and Toward a Better World.
The best thing about the center, according to Center Director Pat Mucci Tayco, who joined in 2007, is the longevity of the teaching staff. Many teachers have been with the center for 16 years, and most have worked there for at least five years.
"Our teachers are really some of the best – no matter the time of day you can walk into a classroom and see some amazing learning going on, "says Tayco. "We get to see families bring multiple siblings through the center, and because we have a consistent staff, our teachers are able to build long-term relationships with the families and watch the children and families grow. The families, in turn, are provided with a sense of comfort by the consistent high-quality experience they get when they come to our center."
The center celebrated its 20th anniversary in September 2020 with the children and teachers by playing children's music throughout the center during drop-off and pick-up and sending each child home with their own bottle of Bright Horizons bubbles. Once COVID-19 restrictions ease up a bit, Tayco hopes they can hold a bigger event and invite some alumni, like Rachel, back to the center to visit the kids.