Bright Horizons Named One of the 2019 Best Workplaces for Diversity by FORTUNE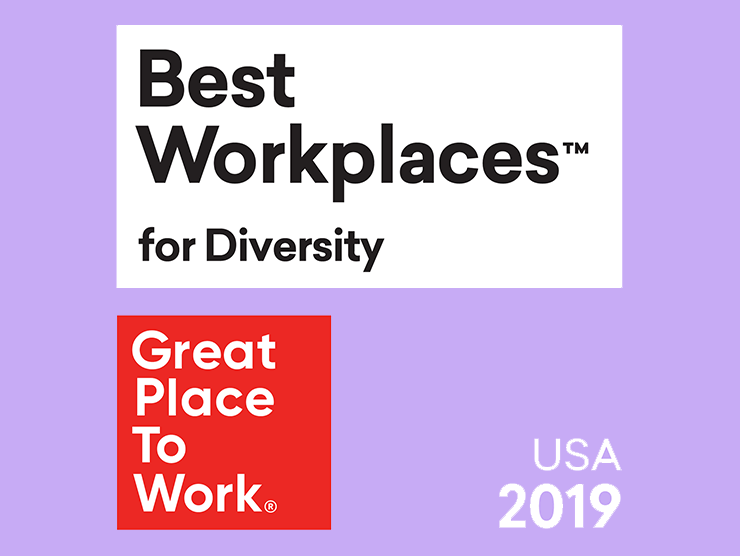 December 20, 2019 – Bright Horizons has been named one of the 2019 Best Workplaces for Diversity by FORTUNE. The Best Workplaces for Diversity are ones where all employees experience their workplace as a great place to work and people from all backgrounds are represented at every level in the organization, including the board of directors. This is the third year in a row that Bright Horizons has been named to the list.
"This external recognition is a wonderful validation of everything we do to help make Bright Horizons an inclusive organization," said Bright Horizons CEO Stephen Kramer, who co-chairs the Inclusion Council. "At the same time, we know that our work in the inclusion and diversity space is a never-ending journey to ensure that everyone feels welcome and valued for who they are. Diversity and inclusion are top priorities for us both because it's the right thing to do, and because it makes us better at what we do."
Bright Horizons demonstrates its commitment to maintaining a diverse community in a number of ways, including a Diversity and Inclusion Council that is co-chaired by Kramer and COO for North America Child Care Centers Mary Lou Burke Afonso. In 2019, Bright Horizons increased the number of its Employee Advisory Groups to nine, adding support for working parents, professional women, and those who identify as differently abled. These groups are fundamental to supporting the success of the company.
To determine the list, Great Place to Work analyzed the experiences of women, under-represented races/ethnicities, LGBTQ people, employees who are Boomers or older, and people who have disabilities, comparing their survey results to their colleagues' results at the same organizations.
"Building great workplaces for all is not only the right thing to do – it's also a critical way leaders build business value," said Michael C. Bush, CEO of Great Place to Work. "In our study of nearly 2,000 companies we found that key metrics related to equity and inclusion not only drive stronger company innovation, but also predict whether companies will thrive or stumble during a recession."
Bright Horizons is joined on the FORTUNE list by many of its clients that provide their employees with work/life benefits to help manage their job and family responsibilities.