Bright Horizons Named One of the 2018 Best Workplaces for Women by FORTUNE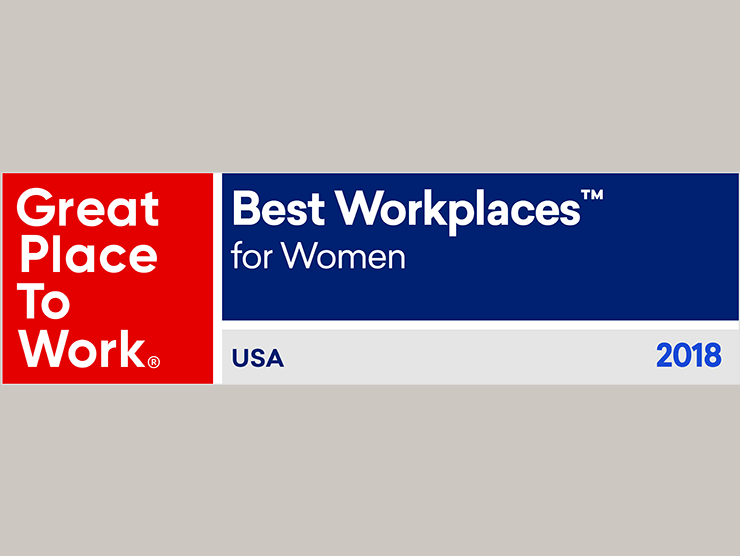 October 30, 2018 - Bright Horizons has been named by FORTUNE as one of the 2018 Best Workplaces for Women. The ranking considered more than 540,000 employee surveys from organizations in a wide range of industries across the U.S. Bright Horizons is the only education provider on the list.
"Supporting women is central to our mission, and we are proud to be recognized by our people for being among the 2018 Best Workplaces for Women," said Bright Horizons Chief Operating Officer Mary Lou Burke Afonso. "This year, we launched the innovative Early Education Degree Achievement Plan to provide our early childhood educators with a free associate or bachelor's degree. In our field, where the vast majority of educators are women, this benefit is a game changer, allowing them to get the degree they frequently told us they want without having to worry about the expense of the program. Since the program was launched in July, 98 percent of the 1,880 signed up for the program are women."
This is the first of its kind in the education field and will allow employees, who again are mainly women, to earn an associate and bachelor's degree in early childhood education for free. Employees taking advantage of the program will not have to pay for any expenses out of pocket, including tuition, fees and books. Through this benefit, Bright Horizons hopes to remove all barriers to continued education for its employees who are committed to careers in early education as well as for those who are hoping to enter the field.
Great Place to Work, a global people analytics and consulting firm, evaluated more than 50 elements of employees' experience on the job. These included the extent to which employees, particularly women, trust leaders, the respect with which people are treated, the fairness of workplace decisions, and how much camaraderie there is among the team. Rankings are based on employees' feedback and reward companies who best include all employees, and where women have equally great experiences as employees of other genders, no matter who they are or what they do for the organization.
The Best Workplaces for Women stand out for creating great workplaces for all employees, regardless of gender or other personal characteristics.
"This year, we pledged to close the employee experience gender gap by 2020, and these winning organizations are leading the way in achieving this mission, proving that all companies, regardless of their industry, size, or complexity, can be great workplaces for women," said Michael Bush, CEO of Great Place to Work. "Empowering women in the workplace isn't just the right thing to do – it's a business imperative. Organizations can create their own equitable cultures by learning from the companies on this list, who get women's buy-in of the mission and inspire them to innovate, driving the entire company forward."
Bright Horizons is joined on the FORTUNE list by many of its employer clients that provide their employees with work/life benefits to help manage their job and family responsibilities, including more than half of the top 10.