Parental Involvement: How to Build a Relationship with Your Child's Teacher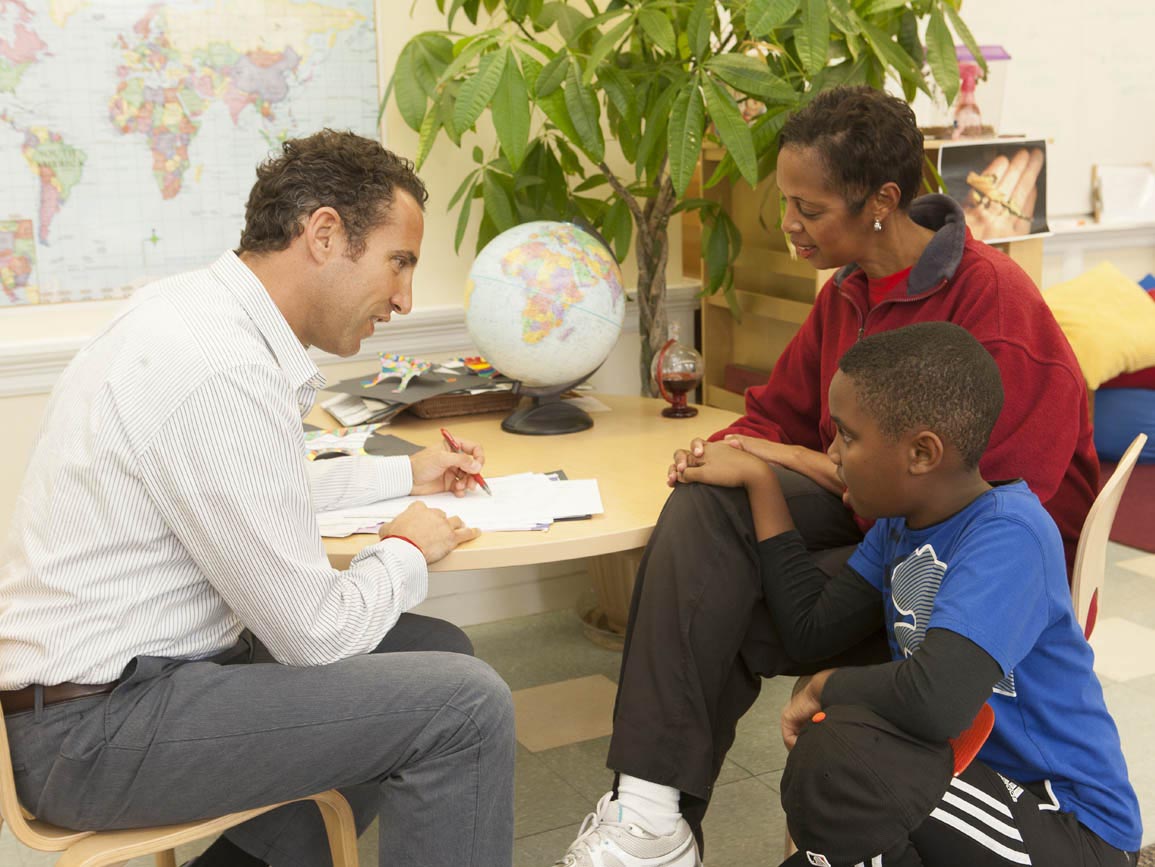 Read these tips for developing a healthy relationship with your child's teachers and handling common challenges.
Building healthy parent-teacher relationships is a mutual goal for early educators and families alike. Everyone agrees that parental involvement is important, but there aren't a lot of specifics available for parents about how to create partnerships with teachers. The relationships you develop with your child's teachers can be sources of support throughout your child's school experiences. Yet even in the best relationships, conflict can occur. In this article, we explore how to build a relationship with your child's teacher and common parent-teacher concerns.
How to Navigate Common Parent-Teacher Challenges
Some parent-teacher challenges you may encounter include:
Approach to guidance: For example, a parent and teacher may not see eye-to-eye on an issue, like preventing biting.
School readiness: Parents may want the program to be more or less academic and may worry that the program isn't getting children ready for school.
Program logistics: Parents might be concerned that they did not know a staff member was going to be on vacation or may wonder about details of their child's upcoming transition to a new classroom.
Not surprisingly, the answer to addressing or preventing most or all of these concerns is good communication. While it sounds like a cliché, good communication really does solve many problems before they even present themselves; and teachers appreciate it. Good communication allows mutual trust to develop, leading to a positive relationship between yourself and your child's teacher. The following are some ways in which parent-teacher partnerships can be encouraged through open communication.
How to Build Parent-Teacher Relationships
One way to open a line of communication with your child's teacher is to learn more about your child's early education program and philosophy. Some ways to do this include:
Attending curriculum nights.
Taking advantage of offers to sit down together for a parent-teacher conference.
Reading everything that gets sent home.
Asking questions early and often. Don't wait until the issue has become a problem.
Making sure you have accurate information. Another parent may tell you something but not have the full story. Ask for more information before jumping to conclusions.
Remembering that social events (like a Father's Day Breakfast) could be a casual opportunity to talk with the teachers, learn more about the center, your child's classroom, and meet other parents.
As a parent, your time is very precious and it is no small thing to participate in multiple events. Do the best you can and don't be hard on yourself if you can't get to everything.
Tips for Teacher Communication with Parents
Teachers also want open, trusting relationships with parents. Look out for these opportunities to support your teacher in building a good partnership.
Communicate early and often. Give more information than you think is needed.
Pay attention to details. Teachers may communicate about substitutes while they are on vacation, for example, to help ease your anxiety as a parent.
Use every vehicle you have to get more information on the center's curriculum, such as the classroom and/or center newsletter, weekly planning forms, and daily experience sheets.
Never let written communication replace verbal. A phone call or a casual conversation is always better than an email.
The parent-teacher partnerships that you form when your child is in an early childhood education program will teach you things that will benefit you and your child for the rest of the time he is in school. While it takes a little extra time, the benefits are worth it.
More on This Topic
May is Teacher Appreciation Month at Bright Horizons. Leave a note of thanks for your child's Bright Horizons teachers and staff.
What happens when a teacher you love, leaves you? Learn how one mom felt supported during the transition of her child's teacher through open communication.
Watch this webinar to hear from Bright Horizons education experts Ruth Fidino and Melanie Brooks about getting the best out of the relationships with your children's teachers.
Categories in this article:
Topics in this article: