Having Confidence in Your Parenting Style, Approach, and Decisions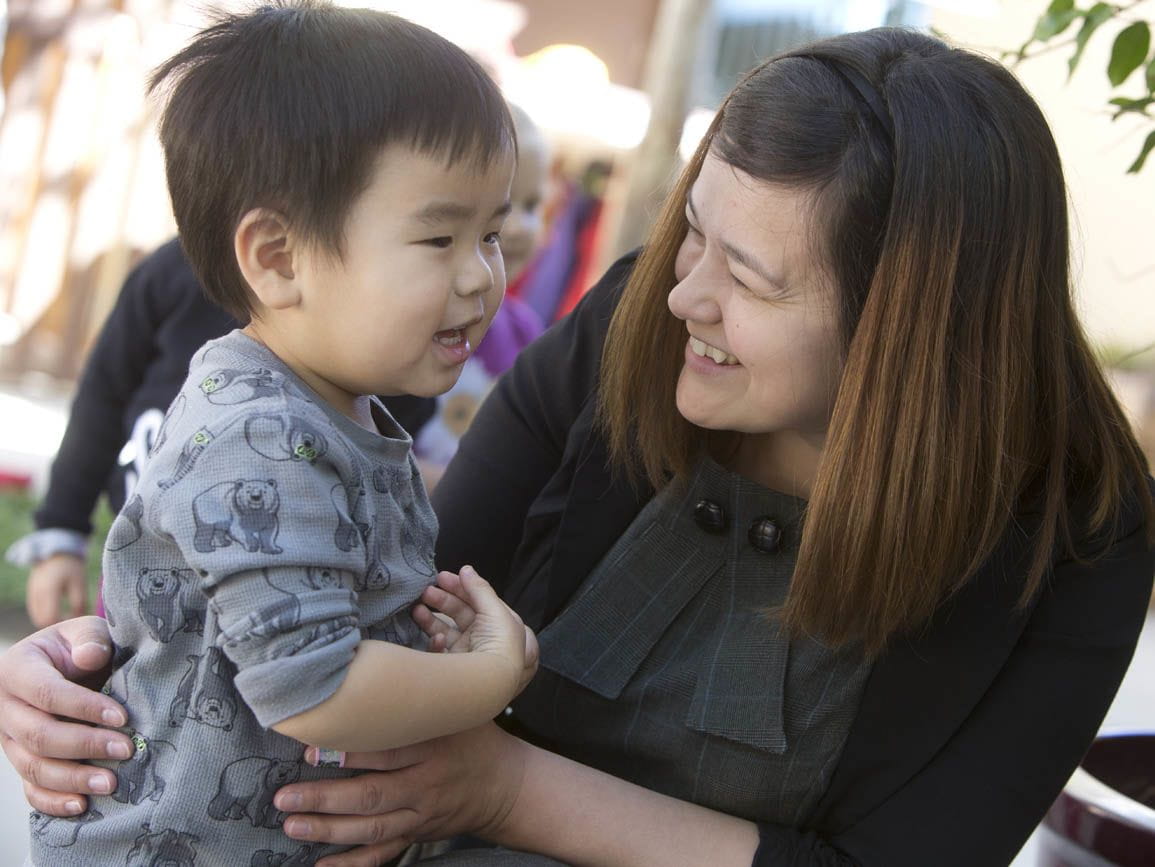 Confident parenting doesn't always come easy. Follow these tips to increase your self-confidence and be sure in your parenting style.
We've all been there. A friend's child has just finished performing her latest Mozart sonata on the violin and you can hardly get your daughter to count to 10. You leave your friend's house and ask yourself, "What am I doing wrong?" Chances are: you are doing lots more right than you can tell.
Every child and parent-child relationship is unique—just as your parenting style will differ from others. What is important to one parent may not be so important to another. For example, you may want to be sure that your child always leaves the table with a clean face. Another parent may not care so much about a clean face, and focus instead on table manners.
Successful parenting can look different than success in other areas of life—in fact, sometimes it looks like the polar opposite. For example, we typically value the speed of accomplishment and completion of goals at work. But success in parenting often means slowing down and taking time to notice what your child is noticing—the beauty of a dandelion, ants carrying food back and forth to their ant hill, or trying to figure out how to walk backwards. In parenting, you can tell you were successful if you and your child arrive home tired and dirty, with a bouquet of wilted wild flowers.
Parenting success can also be measured by how confident you come across with your guidance and decision-making as a parent. Here are some ideas for how you can own your confidence.
Increasing Your Confidence as a Parent
Parenting is rarely as easy as it may look. If you don't always feel confident in your parenting, you can act that way. Both you and your child will pick up on your increased confidence.
Celebrate yourself as a parent! Remember, your child's birthdate also commemorates your milestone of becoming a parent.


Look for slow-paced times when your child can control the activity. Strive to be mindful and fully present with your child, not paying attention to the many distractions which come your way. It is during these everyday moments that you get to know your child really well. Tailor your interaction to your child's needs when you can—and when you can't, don't be hard on yourself.


Know that you are the expert on your child. Remind yourself of that periodically and continually add to your knowledge of your child. Consider keeping a journal of important observations.


Be aware of triggers. Children are amazingly adept at "pushing our buttons." Note where your buttons get pushed, and try strategies such as saying "yes" as much as possible, or offering your child appropriate choices, calmly and confidently. And stick to your rules, limits, or expectations, even though that can be hard.


Take a parenting class and note the effect on your confidence as a parent. It may be worth it to take a class just to increase your confidence. A confident parent often communicates: "I know what I am doing, and I plan to pursue this course of action."


Avoid comparing yourself to your friends who are also parents. Focus on what you like about your parenting, and feel free to also observe and tell your friends and what you like about their parenting. They may turn around and give you some good feedback, too.
Remember that confidence in your parenting is as much about acting confidently as feeling confident, and slowing down to celebrate what makes you successful as a parent. As in many aspects of life, find support through your community and friends.
Getting to Know Your Parenting Style Webinar
What is your parenting style? Parenting experts from ZERO TO THREE and Bright Horizons help you reflect on your own unique approach to parenting.
Resources Related to Confident Parenting
Categories in this article:
Topics in this article: