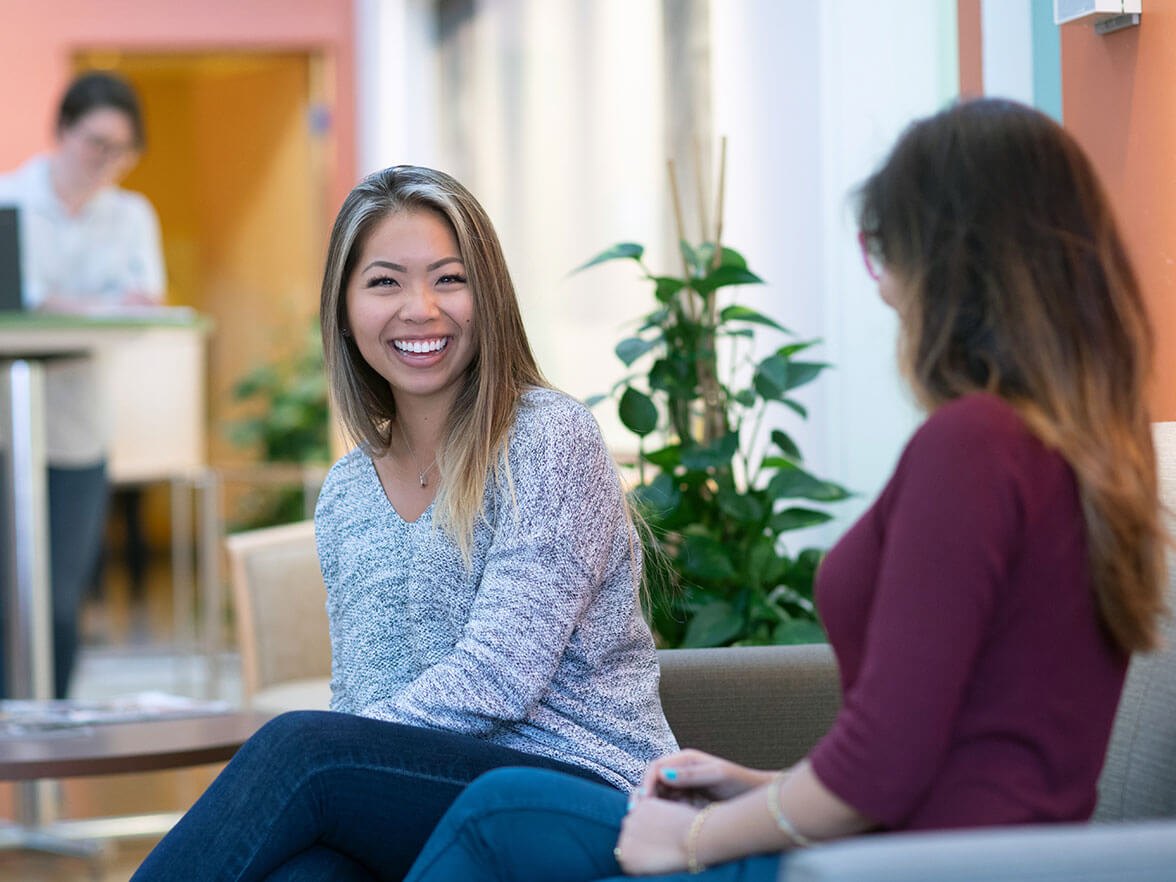 Meet a Top Employee Need
The data is clear. Student loans are a top concern among today's employees, and 84% of millennials would strongly consider a job with student loan assistance over one without. An emerging benefit, student loan support consistently scores as a highly valued program that sets you apart from the competition — a high-impact benefit can take years off a loan, and thousands of dollars off of interest. Our proven approach improves financial wellness while meeting your organization's goals.
Powerful Tools, Impressive Results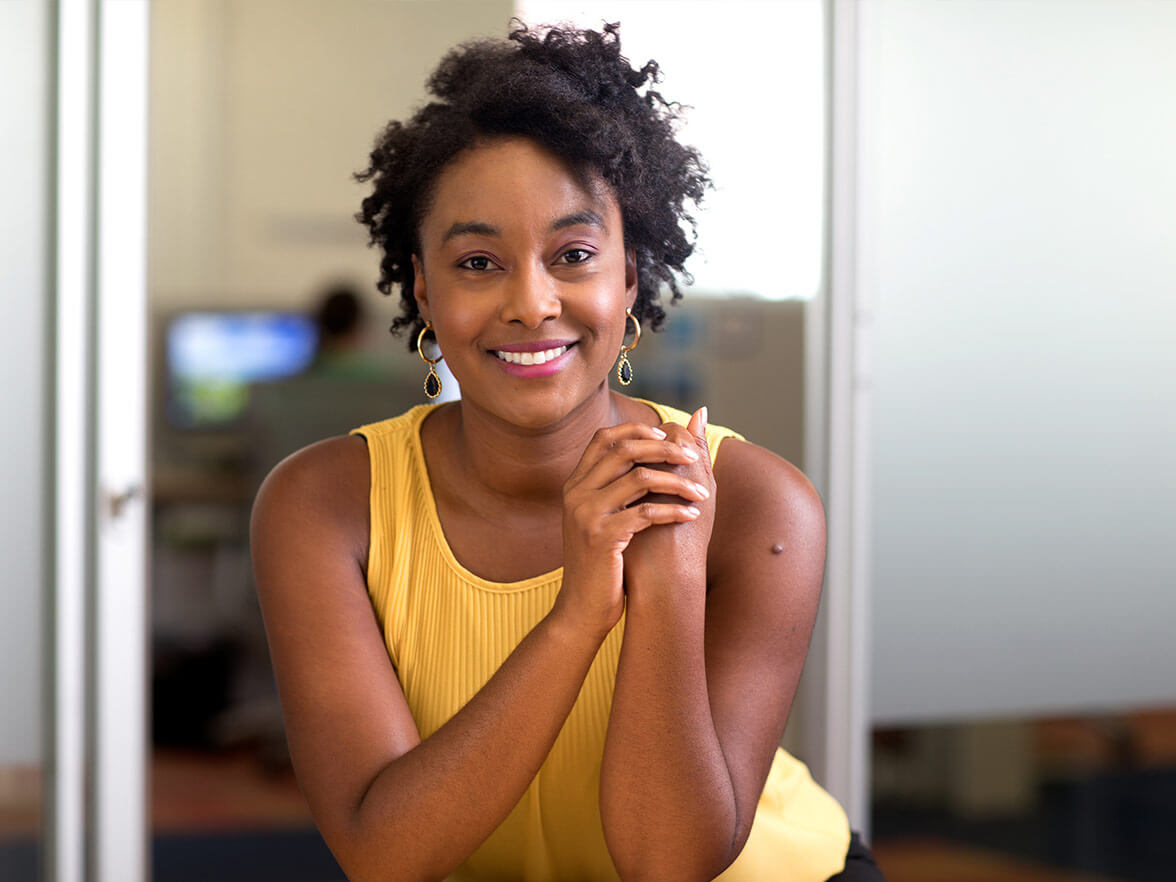 Flexible Design
Offer a student loan benefit in a way that best meets your business goals. Choose a global roll-out or a targeted population, determine the enrollment criteria, and decide how best to augment financial guidance with impactful student loan contributions. Let us show you how easy it is to get started with both small and large programs.
Configurable platform automates your unique rules

Best practices from the industry's longest-running student loan benefit provider

Ability to increase student loan contributions to drive increased retention

Works in conjunction with Tuition Program Management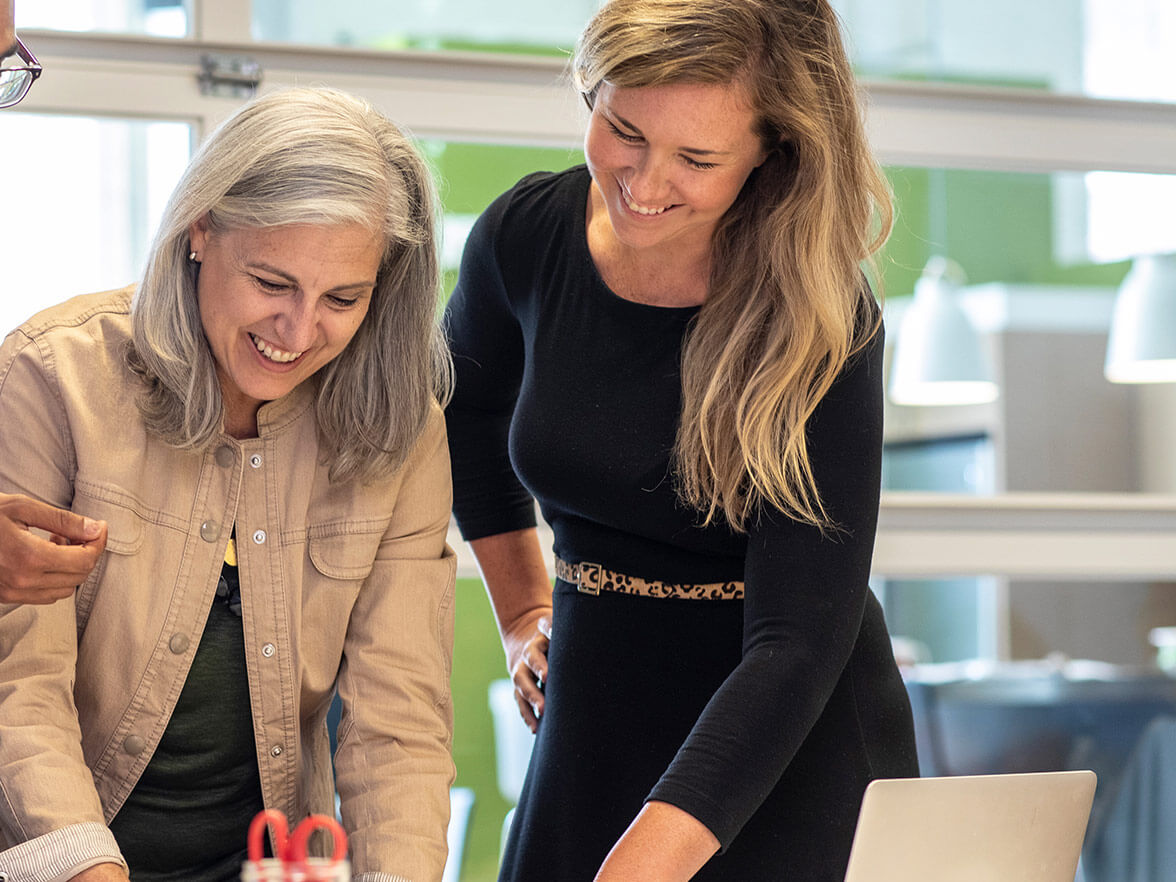 Financial Wellness Coaching
Managing student loans is one of the most complex aspects of financial wellness, and mistakes can be costly. Help your employees achieve lasting financial wellness by giving them personalized coaching from true student debt experts. Our impartial coaches help employees build action plans that meet their unique student debt repayment goals.
Understand and prioritize different types of student loan debt

Assess and compare consolidation and refinancing options

Understand and use loan forgiveness options

Meet their specific debt repayment goals

Communicate the value of the student loan repayment benefit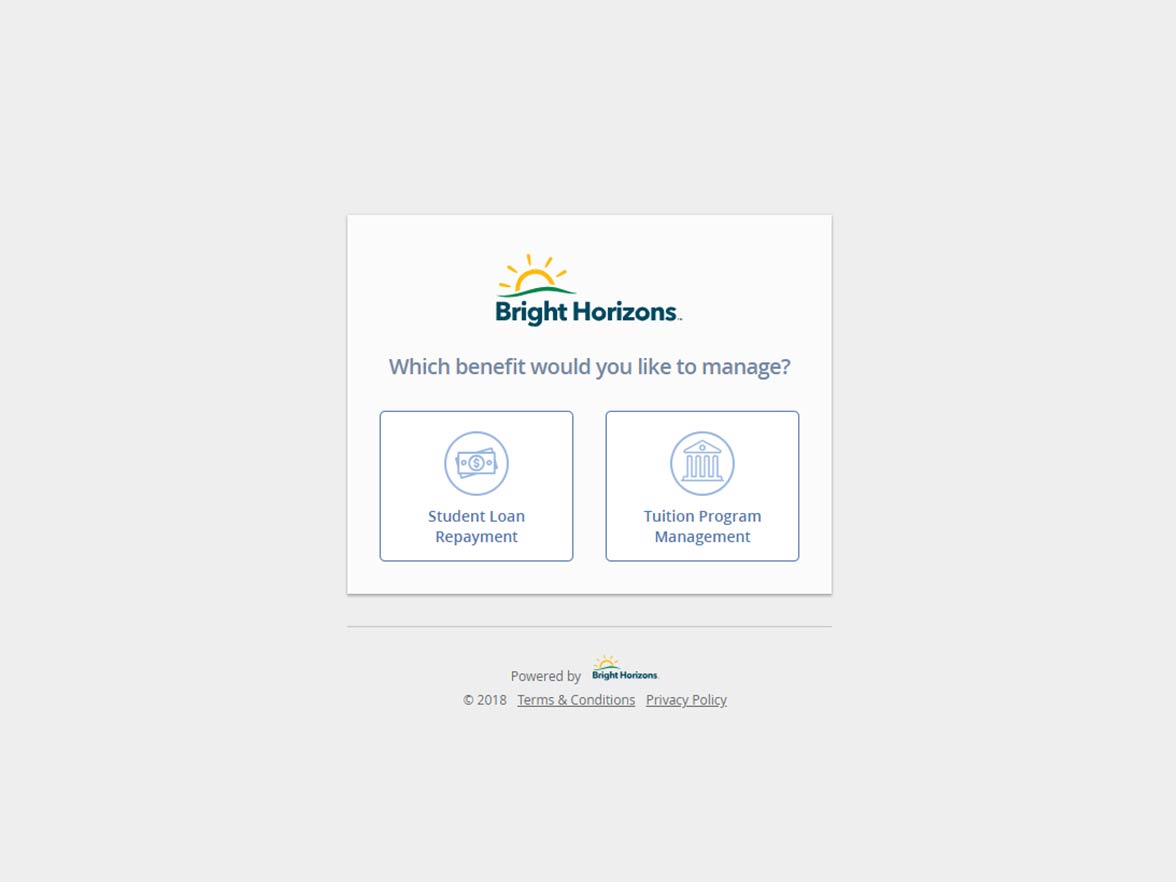 Education Benefit Platform
Support employees through all aspects of their education in a simpler, more efficient, and more employee-centric way than you thought possible. Bright Horizons'® education benefit platform manages both student loan repayment and tuition assistance programs, providing a consistent user experience for employee participants and HR alike.
Simple, guided navigation for employee participants

SOC-2 certification - the highest security standards to protect your data

Detailed reporting highlights participation and retention growth