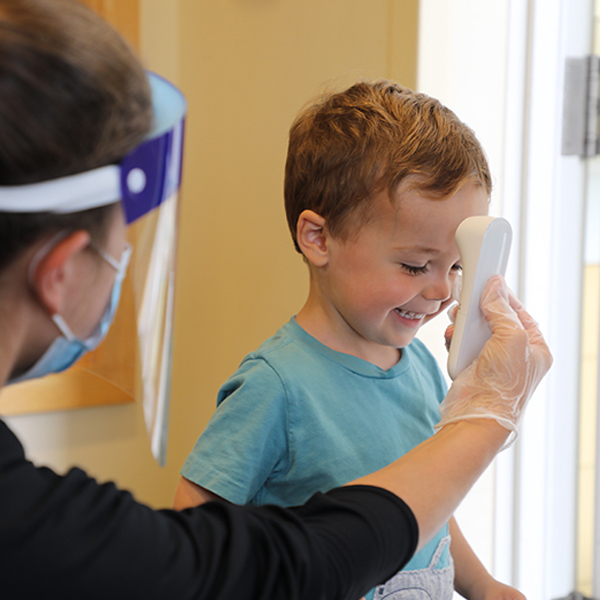 Get 10% off
3 Months of Child Care
Plus Save up to $150 off the Registration Fee
Enroll at a participating Bright Horizons center by March 31, 2021 and get 10% off your first 3 months of child care.* Simply mention this offer when enrolling! Plus, save up to $150 off the registration fee with promo code REG2020.
SAFE CARE YOU CAN TRUST
A Bright Horizons child care experience starts with safety. Our practices have set the standard for our industry, created with a renowned pediatric infectious disease specialist, and trusted by parents across the country.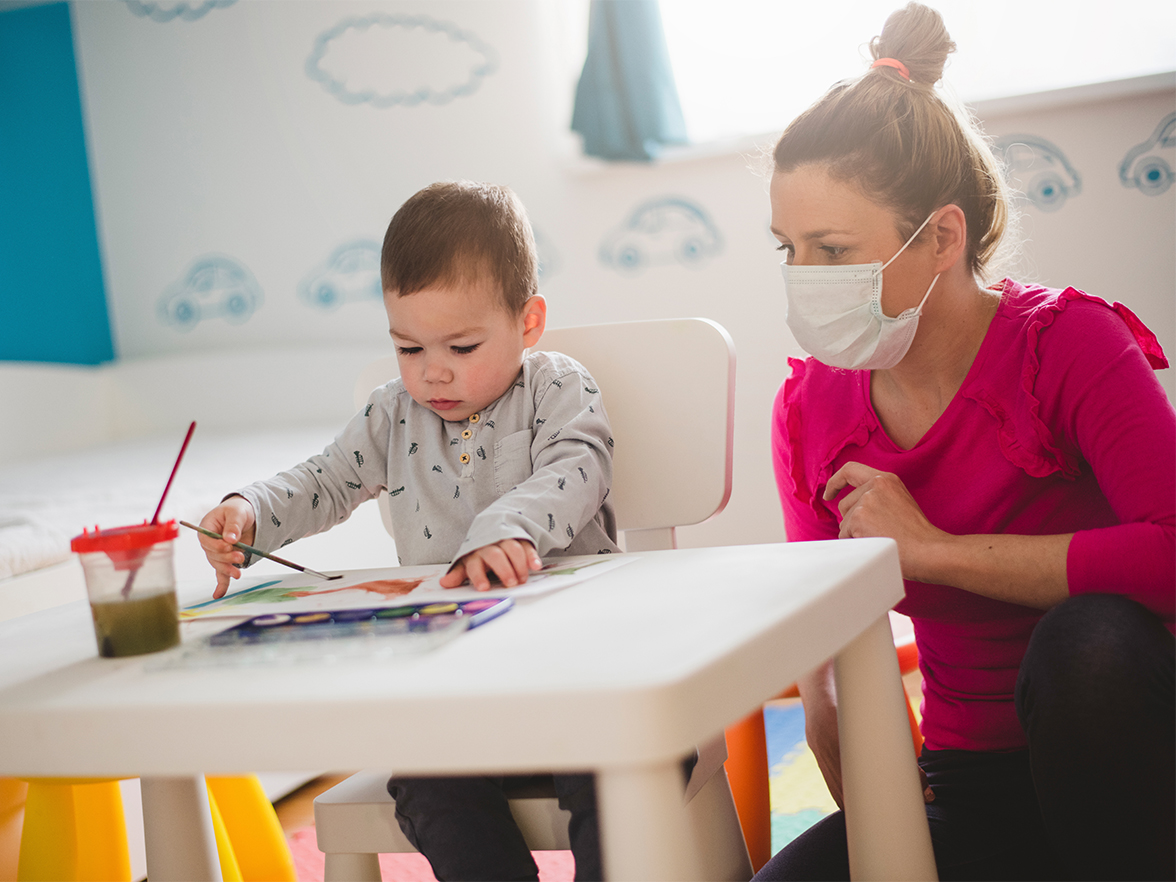 Restore Your Routine
Real moms talk parent-to-parent about what it means to see their kids run happily into the center, and to know their children are safe, learning, and getting to be kids with other kids.
Watch Video
The relief my husband and I experienced when we dropped our son off for his first day of preschool can't be described. I rely so heavily on Bright Horizons to help me navigate the developmental stages he's going through. The teachers are always there to help — they are part of my village.
It takes a team to raise a child. Bright Horizons was on my team. My son still talks about his wonderful teachers! They had a tremendous impact on him and his mom. I am forever grateful.
We can clearly see what a positive impact Bright Horizons has had on our son. He's communicating better and showing more confidence in social settings. We've also seen a positive increase in his academics — he's much more keen to learn new things.
When it was time for me to return to work after my son was born, I knew that I wanted him enrolled at Bright Horizons. What I didn't know was how much of a partner the teachers and staff would be in his development.
The center goes above and beyond to ensure the children have a loving and safe environment, and the flexibility it provides a working parent is absolutely invaluable.
FIND THE RIGHT PROGRAM FOR YOU
Search by zip code to look for a center near you