"Bright Horizons met and exceeded our expectations in all aspects of the acquisition process including the valuation, diligence, integration, and above all how they made us feel a part of the Bright Horizons family. They made the process exceptionally smooth and created a seamless transition for our staff. Handing over Future Assets to Bright Horizons was a worthy decision that allows us to sleep well at night knowing our legacy of quality and exceptional child care will continue for future generations." Marjan and Kamiar Fariba, Founders of Future Assets Child Development Center, California
"Bright Horizons shared my vision and commitment to the children, parents, and staff of Newbury School. The entire process was very cohesive and I was always treated with respect and the sensitivity that showed me they truly understood the personal nature of the business. Suffice to say, I miss the school every day, but have never questioned my decision to allow Bright Horizons to take over the care and education of my little ones!" Betty Sakson, Founder of Newbury School, Maryland
Hello! My name is Samuel Karshis, and I am proud to lead the Bright Horizons Acquisitions Team. Together, the members of our team have nearly 60 years of experience in early care and education. We have completed numerous transactions, providing a proven roadmap to evaluate the potential for your program to become a part of our company.
We understand the personal nature of education and appreciate the importance of looking at each opportunity on an individual basis. We know how important it is for you to place your program and the future of all the children you teach and care for in the right hands. Accordingly, we will spend the time to create a process with which you are comfortable. In addition, not only will your program and families be well taken care of, so will your staff. As a member of our community, your team will have access to a variety of training and career advancement resources and recognition programs.
With more than 700 centers in the US (and more than 850 centers managed by Bright Horizons worldwide), you can be assured that a partnership with Bright Horizons places the future of your business in safe hands;
Our centers consistently deliver the highest quality child care and early education.
We have been listed in the 'Top 100 Great Places to Work' by Fortune Magazine for the last 16 years.
We support children and families in crisis through our charity, the Bright Horizons Foundation for Children.
Bright Horizons is a network of child care centers (not a chain) and we are proud that each individual center in our family has its own identity and strengths, brought together by a shared commitment to excellence.
We are well-equipped to walk you through our acquisitions process: from the initial steps of signing a nondisclosure agreement and determining whether there is a fit between your program and ours; to reaching agreement on key terms and conditions and performing due diligence; to developing a thoughtful communications plan for your employees and the families you serve to ensure a smooth transition.
If you have made the decision to sell your program or are still considering your options, we would love to discuss the possibility of welcoming your program into our family.
Sincerely,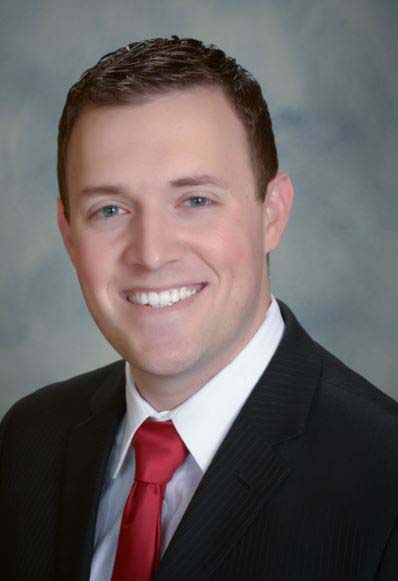 Samuel Karshis
Manager, Business Development
Bright Horizons
617-673-8028
sam.karshis@brighthorizons.com
Connect with me on LinkedIn
WHAT BRIGHT HORIZONS CAN OFFER
When you choose Bright Horizons, you and your children, families, and teachers will benefit from:
High-quality programs that comply with NAEYC standards
A commitment to professional development for staff
State-of-the-art learning materials for children
Family resources for parents
A smooth transition of program management and operations
A proven acquisition process based on more than 20 years of acquiring child care and early education programs around the world
Deal structures that offer flexibility and protect the future interests of the sellers
All cash purchases rather than payment plans
"Bright Horizons has maintained the best features of Kidstop while providing significant improvement in national resources and faculty benefits. To parents it was seamless, and to staff, it felt great." Mark and Joan Mendel, Founders of Kidstop Early Learning Centers, Florida
"Bright Horizons is a company true to its name. In today's world, it is such a comfort to find a company that keeps its promises. Every step of the way was handled professionally and courteously. Our philosophies are very similar and therefore the confidence I have in the continuation of a strong, nurturing home for the children, parents, and staff is unwavering."Corine Kaddouz, Founder of Papillon Preschool, California
"We are happy to provide a testimonial for Bright Horizons. We received offers from 3 large companies but chose Bright Horizons because of their reputation for operating programs that philosophically meshed with our goals. They have been excellent to work with throughout the process and have been helpful in guiding us through the amount of paperwork required to close the deal. They have provided more than reasonable benefits and tenure for our employees which was a very positive aspect of the sale. The Bright Horizons team was knowledgeable, fair and available to provide us support throughout the process. I feel assured knowing our center will be well operated for generations to come." Sharon Wesemann, President of Clever Kids Learning Center, Colorado
"When Bright Horizons approached us regarding interest in our Early Learning Center, we knew from that first conversation our center would be in great hands. Their vision for quality care and early childhood education was very similar to Snoqualmie Ridge Learning Centers'. All of the Bright Horizons teams from Acquisitions, Human Resources, Benefits to the local management team each played extremely helpful and supportive roles, making the acquisition process as seamless and comfortable as possible. The transition for the faculty and families was very smooth. We are honored to have Bright Horizons continue our legacy and know in our hearts that Snoqualmie Ridge Early Learning Center will continue to be the best Early Learning Center!" Lynn and Ken Staude, Founders of Snoqualmie Ridge Early Learning Center, Washington
"My wife and I cannot say enough good things about the process of selling our School to Bright Horizons. We had been approached by a number of buyers, but none offered the "complete" package we were looking for! Surprising to us, Bright Horizons not only would honor all of our existing culture, but they would add a whole new level of excellence we could not offer our present staff. Their benefits package, including their entire health, education and networking offerings far surpassed anything we could afford to offer our staff. It has been a very pleasant transition for us, our parents, and our teachers. They were, on all levels, very professional and a delight to do business with! For us, they were the ideal home!"
Rich and Diana Earley, Sprouts Academy, Chicago