Bright Horizons
Horizons Teacher Degree Program
A path for our teachers to earn their early educations degrees...for free.
Bright Horizons
Horizons Teacher Degree Program
A path for our teachers to earn their early educations degrees...for free.
The best learning starts with the best teachers
It's why all Bright Horizons educators have the opportunity to earn early education degrees — for free.
Raising the Bar
The very best for your child's first five years — the most critical time for development
Research-Based Approaches
Teachers with the latest tools, straight from their classrooms to your child's
A Promise to Teachers
Inspiring professionals who are committed to early learning — and engaged with students
A Promise to Families
Nurturing your child's individual growth and development, and paving the way for success in school and life
3,376
Participating Educators Nationwide
2070+
Enrolled Educators Since 2019
400+
Projected Graduates by 2022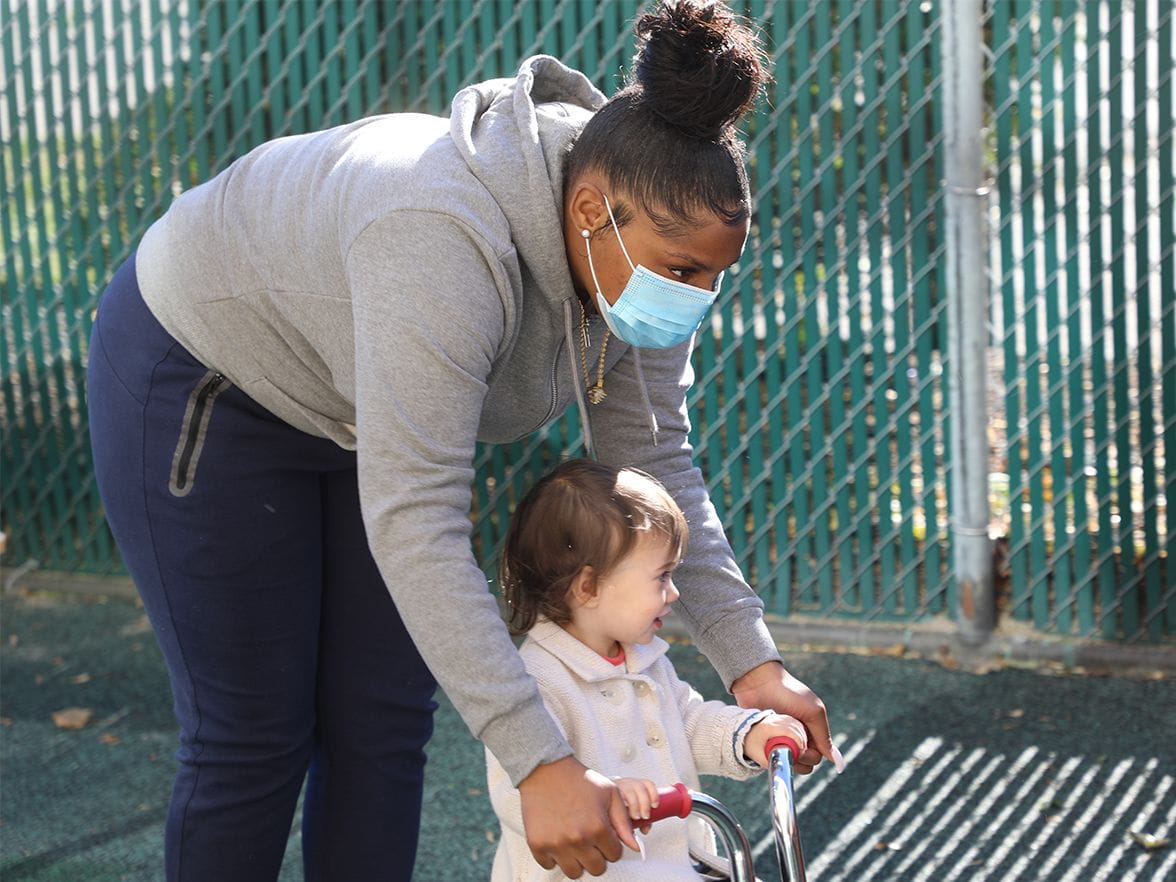 INVESTING IN EARLY EDUCATION
The Horizons Teacher Degree Program inspires teachers in and out of our centers. Hear, in teachers' own words, what higher education will mean for their futures — and our classrooms.
Watch Video
Earning my degree means so much to me. I have always wanted to work with children and watch them grow and learn. But I also wanted to be the best teacher I can be. So going to school to learn more about teaching and helping each child in any way I can means so much to me. And I am beyond proud of myself for getting it done. It was a struggle at times doing school and work full time and juggling family but now that I made it I am better and a stronger teacher for these kids.
- Amber B.
Bright Horizons at Longacres
Graduating has been a dream come true for me, it has given me new opportunities to grow in the career that fulfills me which is Early Childhood Education. Bright Horizons has given me an excellent opportunity to obtain my degree and also be able to continue my career in the field.
- Alma L.
Bright Horizons at Henrico
Earning my degree means that I am better able to support all children in the classroom. I feel that the knowledge that I have gained allows mean to have a better understanding about the development process of children, and how to best serve them and their families. I love working with children, and this program has allowed me to fulfill my dream of continuing to learn and grow with new knowledge!
- Amber G.
Bright Horizons at the American Center
Positive Parent-Teacher Partnerships
Cultivate one of the most important connections in your child's life — the parent-teacher relationship
What Quality Early Education Looks Like
High-quality early education begins with basic elements that children need to thrive
Positive Parent-Teacher Partnerships
Cultivate one of the most important connections in your child's life — the parent-teacher relationship
What Quality Early Education Looks Like
High-quality early education begins with basic elements that children need to thrive
Get Started Today
Find a center near you to get started with Bright Horizons
Or call us to start the conversation 877-624-4532