Growing Readers Review: Our Favorite Books for Children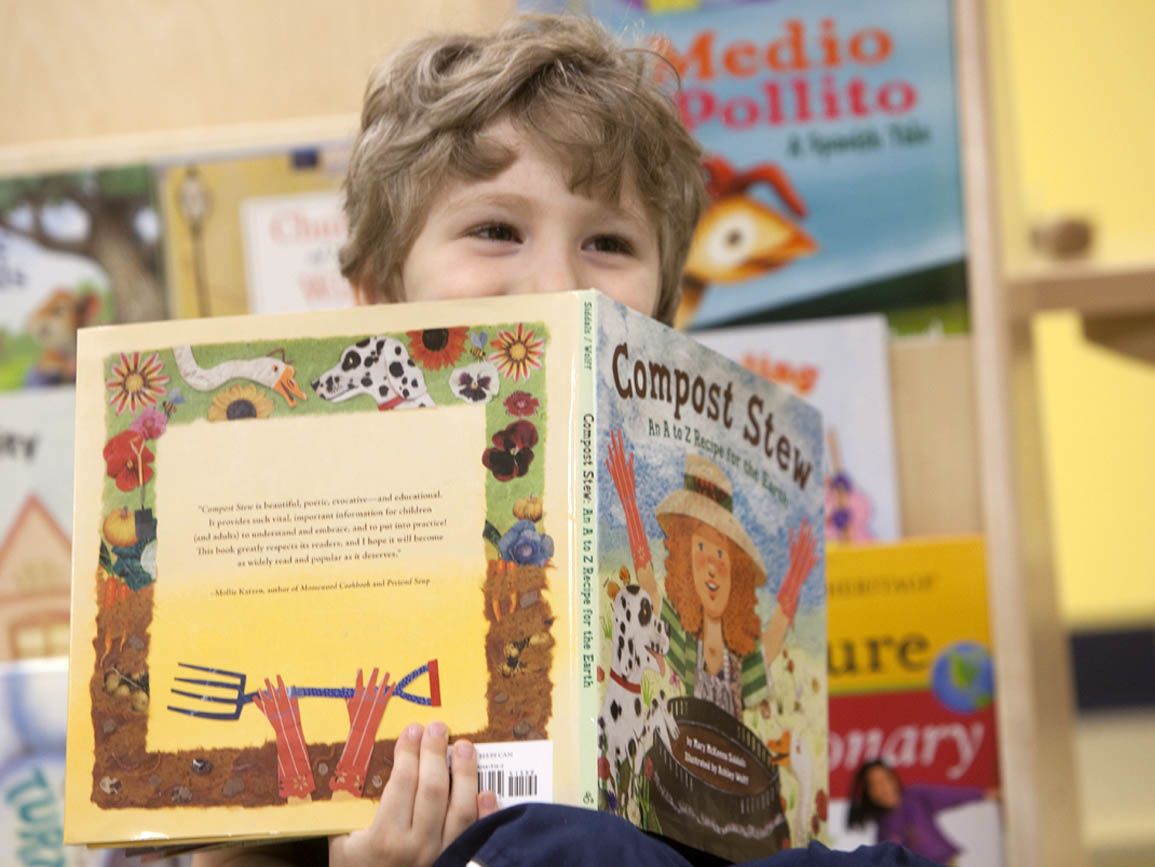 The Growing Readers program at Bright Horizons helps you share the joy of reading, cultivate an appreciation for books, and foster early literacy skills with your child. A panel of early education experts from our centers and schools reviews and recommends high-quality, first-rate children's books for all ages that your family can enjoy reading together. Our selections — Bright Horizons Books of Excellence —represent some of the best writing in children's literature, and include new titles, timeless classics, and hidden gems. Each quarterly review features a theme — like history, nature, or photography — that will spark discussion with your child about new concepts, and help to guide them through life's experiences. Bright Horizons Growing Readers makes it easy for you to choose quality literature that will enrich your child's life.
What makes a book a favorite? What makes us return to it again and again? What kind of book inspires fond memories?
Even the youngest children show strong preferences for their favorite book. Witness a toddler reaching for the same chunky board book or a preschooler asking for the same bedtime story each night. Perhaps the draw is an engaging story, intriguing illustrations, or the way the words sound when read aloud.
Giving children a wide array of well-written and well-illustrated books will allow them to develop their own tastes and learn the enjoyment of reading.
For the youngest readers mastering the sounds that animals make, Anita Lobel's Hello, Day! pairs the simple phrases that children love with bright, bold, mixed media illustrations - a combination that will make this a well read interactive reading experience.
For youngsters with a developing sense of humor, A Visitor for Bear will create laugh-out-loud moments. Bumbling Bear, trying to live his solitary life but reluctantly enjoying his unlikely friend, will undoubtedly tickle the young reader.
From the way this next book opens - from bottom to top, rather than from side to side - Wabi Sabi promises to be a most unusual reading experience. A beautifully told tale, haiku poetry, and illustrations that seem almost three-dimensional truly give the reader a serene and unique way of seeing the world.
Picture books, informational books, poetry, mysteries, and funny and inspirational tales are all part of great children's literature. And children of all ages who experience good reading will always find the books they love.

By Susan C. Brenner, EdD
Categories in this article:
Topics in this article: