From Our Blog: Kid-Friendly Ideas for Giving Back to the Community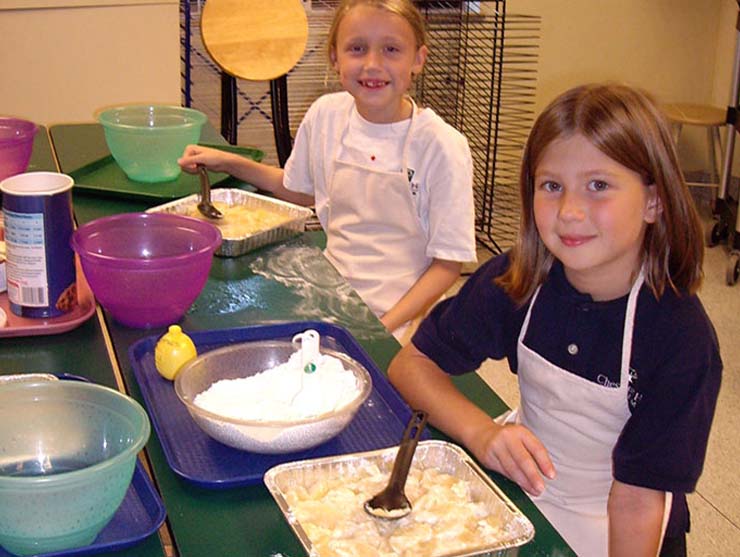 With Thanksgiving just around the corner, the holiday spirit is kicking in. Your child is probably excited about spending time with family, eating delicious food, and getting time off from school — and rightly so! But it's important to help your child get involved in giving back, too. So we're featuring activities you can do together to get started. Take a look at these nine kid-friendly ideas.
9 Ways to Give Back
1. Find a "Giving Tree" or Wish List
Throughout the holiday season, your town building and local businesses might have "giving trees" or "wish trees" filled with tags that show children's names and their holiday wish lists. Call around to these places or contact your local Salvation Army to learn where you can find one, have your child pick a name from the tree, and shop online together for the child's wish list. You can also contact non-profits in your area to see if they have online wish lists — it might be fun for your child to pick out supplies for the local library or youth organizations!
2. Go Through Toys and Clothes
Why not do your spring cleaning a bit early this year? It can be hard for children to part with toys and clothes that they've been using and wearing for a while…so be sure to set the activity up and discuss it beforehand. Talk with your child about less fortunate kids — some don't have toys to play with, and others don't have warm clothes for the winter. Pull out some toys that your child hasn't played with in a while and clothes that may not fit anymore. Together, choose a few items to donate to children who can benefit from them. Check donation site policies, as many have changed the list of items they accept. Then, pack everything up and do a drive-by donation.
3. Make Cards
Does your child love to draw, decorate, or color pictures? Set aside some time to make holiday cards for children in the hospital, troops overseas, people in assisted living communities or nursing homes, and anyone else who could use an extra dose of happiness this time of the year. Then, have your child help you send them out or drop them off.
4. Donate Food
When you and your child think of the holidays, you likely think of your favorite foods that go along with them. Talk with your child about the importance of participating in a food drive for those less fortunate so that they can experience the delicious tastes of the season, too. Take a trip to the store to buy food to donate…and make it fun! If they have child-sized shopping carts, encourage your child to take the reins. Ask your child to pick a favorite holiday food to donate so that others can eat it, too, and work together to find it in the store — if it's stuffing, grab some boxes of that; if it's pumpkin pie, grab some cans of the filling. Once you make your purchases, have your child drop everything in the bin. Or, if you prefer to order your groceries online, have your child help you with the order.
5. Deliver Goodies to Local Organizations
Have a favorite pre-packaged snack? Grab some extras the next time you shop for groceries. Then, decorate bags with your child, fill them with snacks, and go around and pass them out to employees at the police and fire stations, hospital, and other local organizations that serve your community.
6. Thank Delivery Drivers
Delivery drivers are busy as it is — add in the holiday season and their lives become even more hectic. Fill a cooler or box with bottled water, sports drinks, and snacks and set it out on your front step. Have your child decorate a sign for it that lets drivers know they can take whatever they need to get them through long days and nights on the road.
7. Run or Walk for a Good Cause
'Tis the season for the Turkey Trot, Jingle Bell 5K, and other holiday-themed fun runs. And many of these races have gone virtual, meaning you can choose your own route and complete it whenever works best for your family. Not a running family? Walking is great, too. The entry fees for these races often benefit a certain charity, but do your research first to ensure your money is going to a good cause. In addition, you can take it one step further by setting up a fundraising page for your family — reach out to friends, family, and neighbors to ask if they'll sponsor you for a flat rate or for every minute you run. Then, donate it all to your charity of choice.
8. Work with Animal Shelters
Animals deserve the best, too. Contact a shelter nearby to see what they need — dog food, cat litter, bowls, etc. — and go to the pet store with your child or shop online to pick everything out. Call ahead to ask if you'll be able to walk around and pass treats out to the animals — and double check the organization's current health and safety policies. If allowed, do a lap around the kennels with your child and give the dogs and cats some love when you go to drop off the supplies.
9. Create a Kindness Tree
Throughout the season (and even year round!), keep track of everything you and your child have done to help others by creating a kindness tree. Make a tree trunk out of cardboard or paper and cut out leaves from colored construction paper. Hang the tree trunk on the wall of the kitchen or the door to your child's room and, on each leaf, jot down an act of kindness or activity your child does to help others. This is a great time to reflect on giving back and to talk about how it makes your child feel. Have your child hang each leaf up…and watch the tree grow.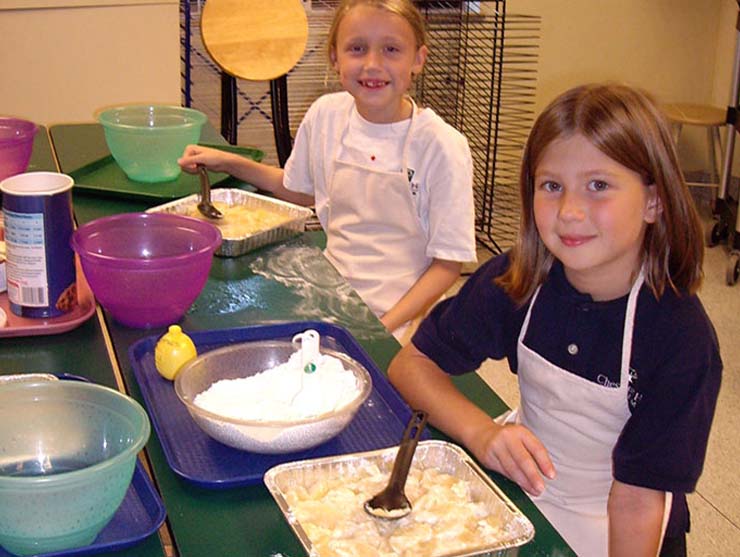 Categories in this article:
Topics in this article: