Grandparenting: Bonding with Grandchildren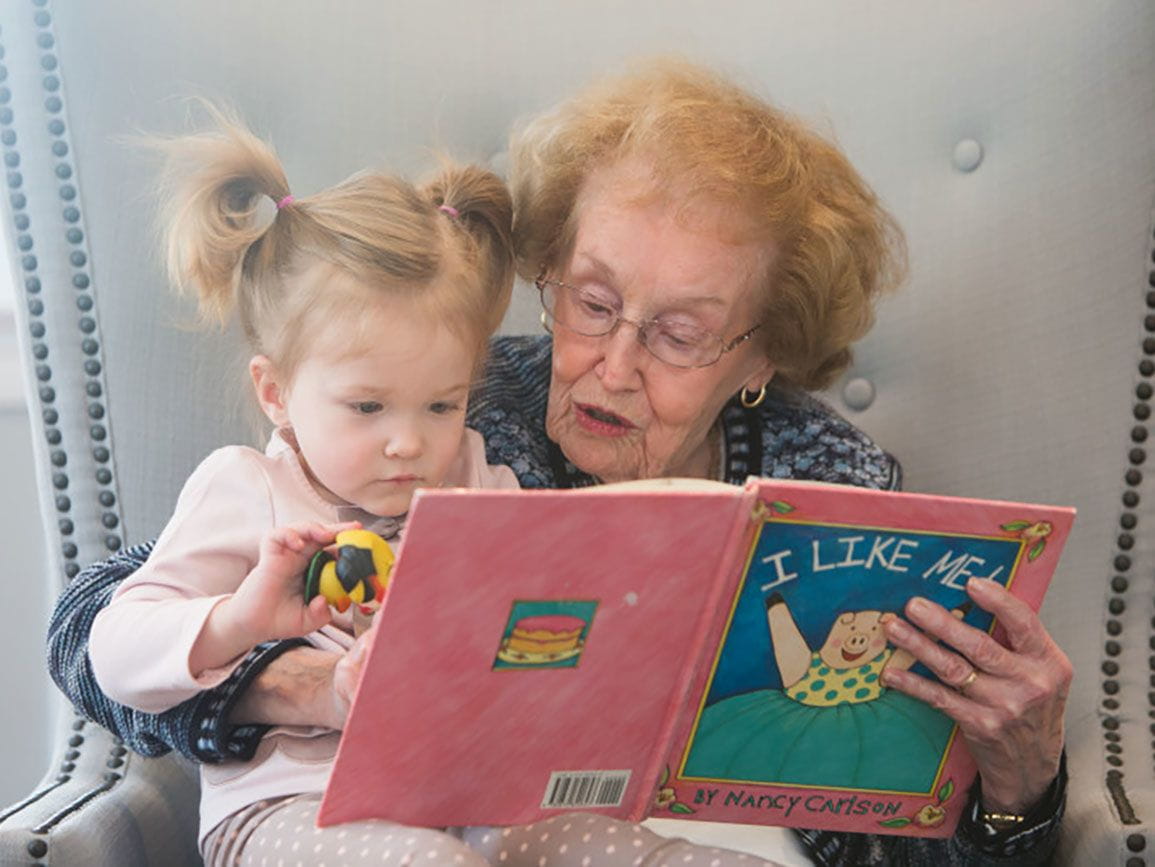 Learn activities for building strong relationships with grandchildren of all ages, whether you're near or far.
Grandparents can play a special role in your child's life. They're uniquely qualified to be friends, mentors, and guides, offering a sense of connection and tradition. Whether grandparents live nearby or faraway, they can support and enhance your role as a parent.
No two families are alike and grandparent-grandchild relationships come in many different styles. Trust and respect grandparents to find their own ways to relate to and interact with your child. At the same time, take an active role in encouraging that bond.
How to Bond with Grandparents from Far Away
Use Face Time, Marco Polo, or similar technology to communicate on a regular basis. Being able to see grandparents makes the interaction more concrete, especially for the littlest ones.
If you travel a lot, send a postcard from each destination you visit.
Send grandparents photos and videos of your child's activities. Grandparents could record bedtime stories to be shared again and again. Share a vacation, outing, or trip with grandparents.
Send grandparents small mementos such as your child's artwork or a card.
Establish special traditions like Saturday morning breakfast phone calls.
How to Bond with Grandparents in Person
Many grandparents enjoy leisurely playing with their grandchildren, but might need a few suggestions, such as reading stories, playing board games, walking to the park, or building a fort together. Encourage grandparents to introduce games from their childhoods, such as hide and seek, jacks, jump rope, marbles, hopscotch, and others.
Many children enjoy simply talking or participating in everyday routines with their grandparents, e.g., running errands, working in the garden, or making a meal. Grandparents can pass on family traditions and history as they share stories or look through photo albums with your child.
Grandparent Activities for Infants and Toddlers
Reading stories
Going for a walk
Playing with water
Stacking toys or blocks
Grandparent Activities for Preschoolers
Cooking or baking together, especially a favorite family recipe
Working on simple art activities such as playdough or watercolors
Reading stories
Board games
Exploring nature
Grandparent Activities for School Age Children
Playing board or card games
Doing art activities like sculpting with clay, Origami, or watercolors
Visiting a museum or zoo
Learning a skill such as fishing or gardening
Working on a puzzle
Building Relationships through Open Communication
A lot has changed since your parents were parents themselves. You might have different ideas about discipline, food, safety, or sleep. Express appreciation for grandparents' efforts, while at the same time respectfully sharing your parenting values and priorities. Be clear about non-negotiables, such as car seat usage or movie viewing, but give grandparents slack on other things. Children are adaptable and can adjust to different ways of doing things.
Strong family relationships can be a source of joy for everyone involved. Develop traditions for regularly connecting to build those relationships.
Additional Resources on Bonding with Grandparents
Your mom or dad was a blessing when you returned from maternity leave – providing excellent care for your child in a way that only grandparents can. But you may not have that level of support forever. Consider the benefits of an early childhood education program and how you can smoothly transition your whole family when it's time.
Whether your parents live close by, your spouse's parents live out of state or some combination of both – it can be tricky to ensure that everyone feels included in your child's life. Discover three tips for balancing time with both sets of grandparents.
Are you caring for your elderly mom or dad from afar? Elder care expert Sharon Roth Maguire from BrightStar Care speaks to the pragmatic side of long distance caregiving in this Bright Horizons podcast episode.
Categories in this article:
Topics in this article: