Growing Readers Review: History Books for Preschool Children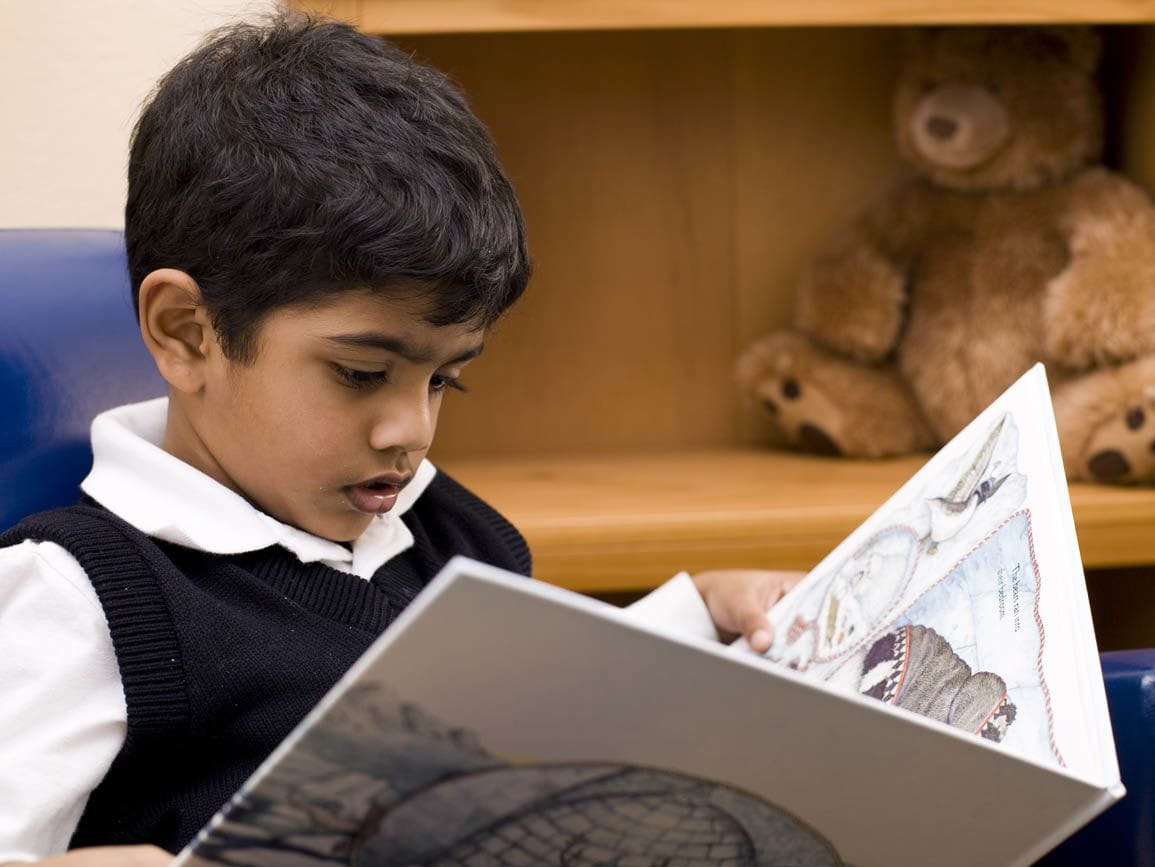 The Growing Readers program at Bright Horizons helps you share the joy of reading, cultivate an appreciation for books, and foster early literacy skills with your child. A panel of early education experts from our centers and schools reviews and recommends high-quality, first-rate children's books for all ages that your family can enjoy reading together. Our selections — Bright Horizons Books of Excellence —represent some of the best writing in children's literature, and include new titles, timeless classics, and hidden gems. Each quarterly review features a theme — like history, nature, or photography — that will spark discussion with your child about new concepts, and help to guide them through life's experiences. Bright Horizons Growing Readers makes it easy for you to choose quality literature that will enrich your child's life.
Sometime in the preschool years, children begin to understand that they have a past. They can look at pictures of themselves from an early age and comprehend that's how they once looked. "I was a baby, but now I'm big," is a phrase you'll hear a young child repeat.
As their sense of time and place develops, they realize that daddy and mommy were also young at one time and they begin to appreciate the stories told by grandparents about their young lives. As children mature, their perspective on the world develops as well. Not only do they have a personal history, but so do their family, their town, and their country. And other children may have a history that is different from their own.
Betsy Ross is an American tale. History tells us that George Washington went to this seamstress with an idea for a new flag for a new country. She took his pencil sketch and used her skills to create the thirteen stars and thirteen stripes that have become part of United States history. Even young toddlers will appreciate this version of delightful rhythms.
The story of six generations is the heart of All the Way to America. The family moves from Sorrento, Italy to America, with each generation telling the next to "work hard, enjoy life, and love their family." This family is Italian, but it is the story of every family who immigrated to this country.
The Great Migration: Journey to the North tells the personal story of the author whose family joined over one million African Americans seeking a better life. This is also a universal story of the courage it takes to leave home for an unknown future.
Young readers will learn many lessons of the past from these excellent stories, and families will have the opportunity to tell their own story to the next generation.
By Susan C. Brenner, EdD
Categories in this article:
Topics in this article: