Growing Readers Review: Children's Books Encouraging Health and Fitness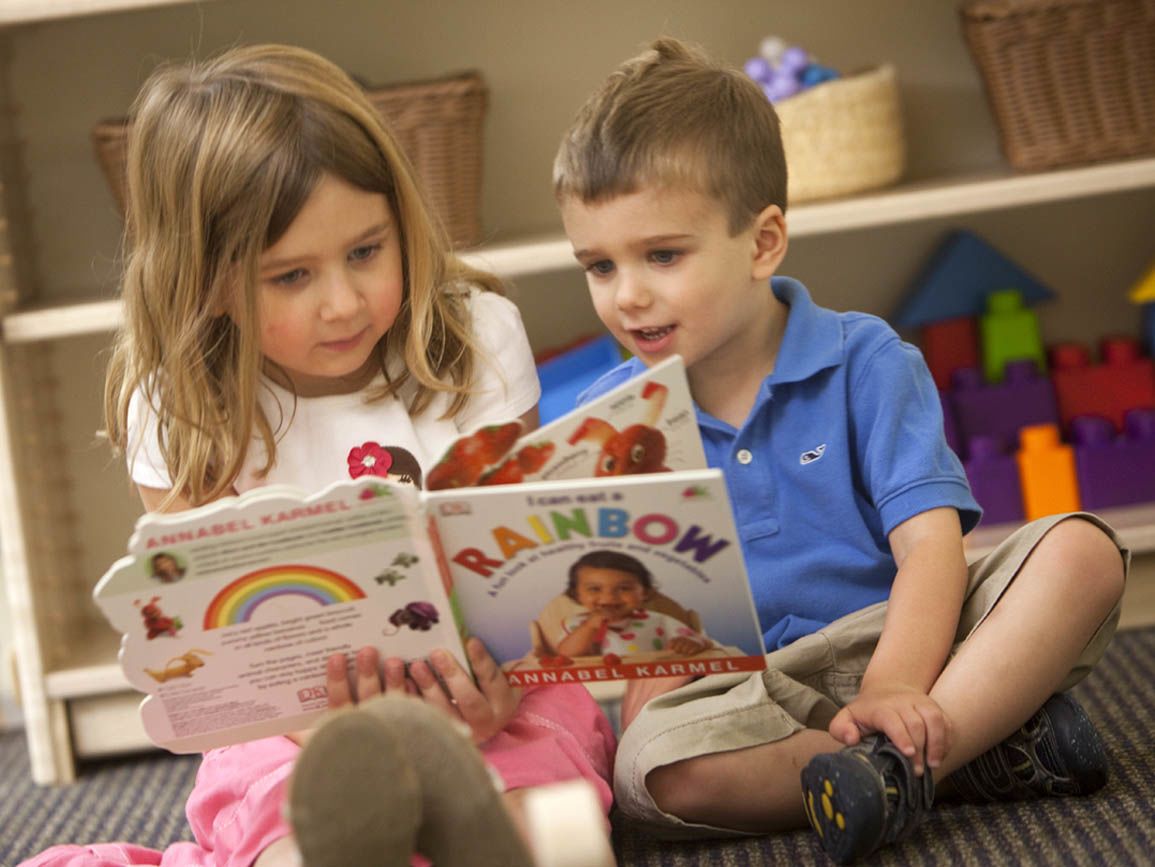 The Growing Readers program at Bright Horizons helps you share the joy of reading, cultivate an appreciation for books, and foster early literacy skills with your child. A panel of early education experts from our centers and schools reviews and recommends high-quality, first-rate children's books for all ages that your family can enjoy reading together. Our selections — Bright Horizons Books of Excellence —represent some of the best writing in children's literature, and include new titles, timeless classics, and hidden gems. Each quarterly review features a theme — like history, nature, or photography — that will spark discussion with your child about new concepts, and help to guide them through life's experiences. Bright Horizons Growing Readers makes it easy for you to choose quality literature that will enrich your child's life.
As adults, we've all been moved by a good book, a great story or beautiful poetry or engaging information that speaks to us. Of course, the same thing happens with children.
Witness the youngster who wants the same book read over and over. Something in words or pictures is appealing and - at least for the moment - no other book will do. These kinds of experiences will cultivate life-long readers.
Some books can not only be moving, but can lead children to movement. The right stories and pictures can capitalize on young children's natural inclination to be in motion.
Off We Go! captures the exuberance of children as they hop, skip, and kick through the seasons. Young children will want to name the motions they see as well as imitate them as they develop control of their bodies.
Brontorina is larger than life both in spirit and size, but the latter limits her ability to move in a world of little boys and girls. Luckily, this dinosaur's desire, coupled with her teacher's creativity, allow Brontorina to become the dancer she always wanted to be. In this lovely tale, no dream is too big to be achieved.
The dancer, Martha Graham, also had a dream. She wanted to create an American ballet that told the pioneer story. She turned to Aaron Copland for the music and Isamu Noguchi for the set and Ballet for Martha: Appalachian Spring was born. This is a story of ballet, but also of collaboration to produce great art.
We want our youngsters to read, but we also want them to move, to be healthy and fit. These three books bring the printed word and activity together in ways that are sure to charm young readers.
By Susan C. Brenner, EdD
Categories in this article:
Topics in this article: