Interviewing a Child Care Provider – 7 Questions to Ask to Keep Your Child Safe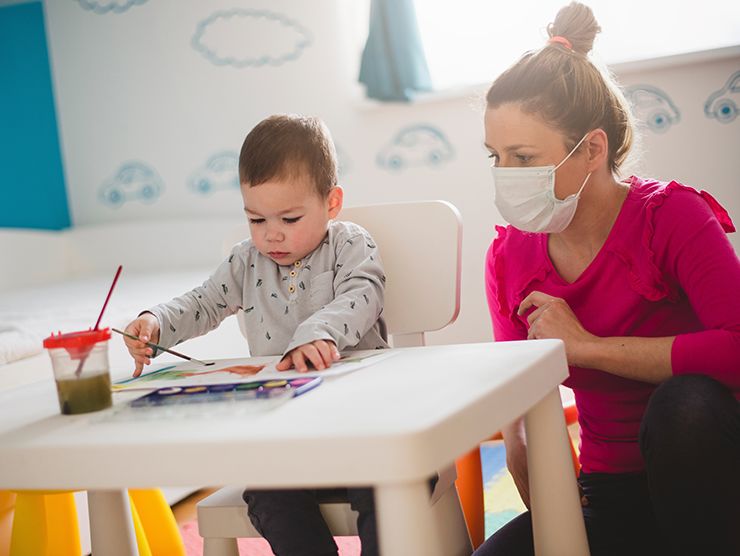 You want to find a child care option that your little one will enjoy…but you also want to ensure health and safety. Whether you're interviewing a private nanny, occasional sitter, or child care center, take a look at these seven questions to ask the provider.
Do

you have current health and safety training

certifications?

When

it comes to finding

child care

that you trust, you'll want to double check that the provider holds first aid and CPR certifications…and that they're renewed on a regular basis. Just in case the unthinkable happens, you want your child to be in good, capable

hands.

How

do you handle cleaning and

sanitizing?

Nannies

and sitters

don't

typically handle housekeeping duties, but they should be willing to clean up anything that happens under their watch (think: spilled liquids, any bodily fluids, or any meal-related mess). At a child care center, you'll want to make sure strict cleaning, sanitizing, and disinfecting policies

are followed for toys, cots, bedding, surfaces, food preparation areas, diapering areas and bathrooms, and other things that everyone touches, like doorknobs and light

switches.

What are your outdoor policies?

When it's time to go outside, make sure the provider has weather-appropriate policies — your child should have sunscreen on, be dressed for the weather in appropriate clothing and footwear, and have access to shade and drinking

water.

What

do you do when a child

misbehaves?

Find

out how the provider handles discipline. All children make mistakes, and you want to ensure the provider uses positive techniques — such as redirection, guidance, conflict resolution, and constructive discussions — that will help prevent problematic behavior in the

future.

How

do you address children's unique needs?

Does your child have a severe food allergy? Allergic to bee stings? Your provider

should be trained

on how to use an

EpiPen

and other necessary medication, should feel comfortable acting in case of an emergency, and have a solid escalation plan, if

necessary.

Have

you ever had to deal with a

child care

emergency? What did you

do?

The

answer to this question will give you a feel for how the provider might act under pressure in a potentially scary situation. Listen for things like, "called 911," "called poison control," "called parents," "performed the Heimlich maneuver," and

more.

How

would you deal with a sick

child?

If

your child spikes a fever or gets the stomach bug under the provider's care, you want to make sure that he or she will be kept comfortable and tended to until you can come home or pick up. Ensure that the provider is willing to administer medication when necessary.

And

if you're looking at a child care center, find out what the policy is for mildly ill care — can your child attend when he or she has the sniffles or a low-grade

fever?
Finding

a

child care

provider who will keep your child healthy and safe is critical for your little one's wellbeing, and your peace of mind. Ask these seven questions during the interview process to make sure you find a provider you can trust.
Categories in this article:
Topics in this article: