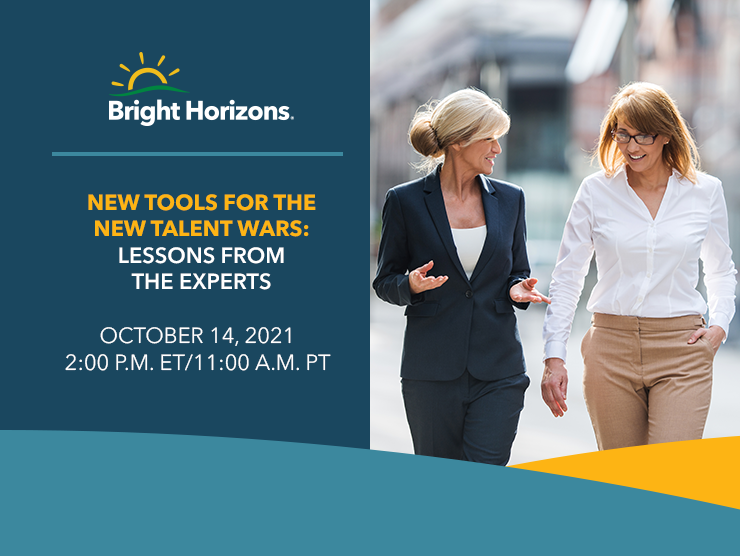 Live Webinar
Looking for new tools to fight the talent war across your industry? Take a page from the healthcare playbook.
Talent wars are nothing new to them. Healthcare HR has been waging this war for years. With an eye on training and internal hires, they've figured out how to cost-effectively grow their talent pipelines, elevate their employer brands, and create benefits so sticky, they hang on to employees who can snag a new job just by walking across the street.
Companies within and beyond healthcare, can draw inspiration from an existing playbook and learn from the best.
New Tools for the New Talent Wars: Lessons from the Experts to learn how to: Reduce vacancies for some of your hardest-to-fill positions, Incentivize up-and-coming entry-level employees for frontline roles & Combine degrees and non-degree into education programs that speak to employees across your workforce.
Join the thousands of HR and work/life leaders already subscribed to the Benefits at Work Blog newsletter! Sign up to receive bi-weekly updates on the latest HR insights and research, ROI-driven strategies, and exclusive industry invites.