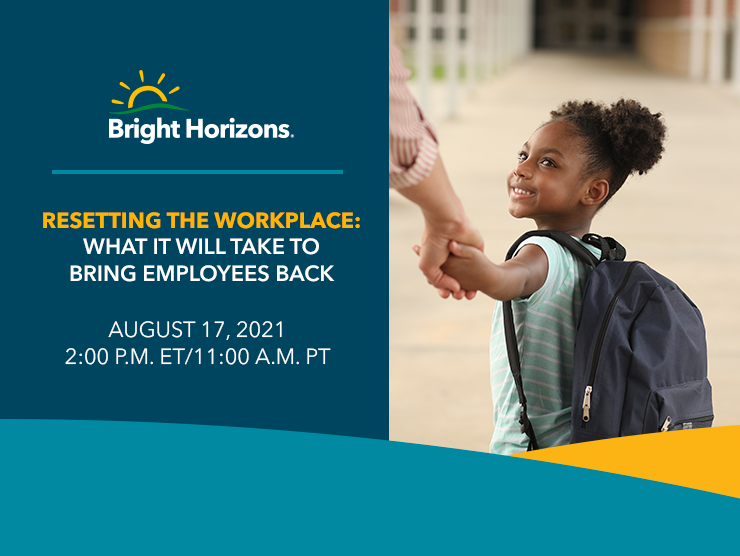 ON-DEMAND WEBINAR
As the economy reopens, employees – particularly the third of the workforce that's working parents – are weighing their options, evaluating their personal work/life equations, and figuring out which employer is going to give them what they need. What will it take to bring them back?
Join the webinar, Resetting the Workplace: What it Will Take to Bring Employees Back.
We'll talk about lessons of the last year, why child care should be on your radar no matter where your people are working, and what research has taught us about how to move forward.
Join the thousands of HR and work/life leaders already subscribed to the Benefits at Work Blog newsletter! Sign up to receive bi-weekly updates on the latest HR insights and research, ROI-driven strategies, and exclusive industry invites.