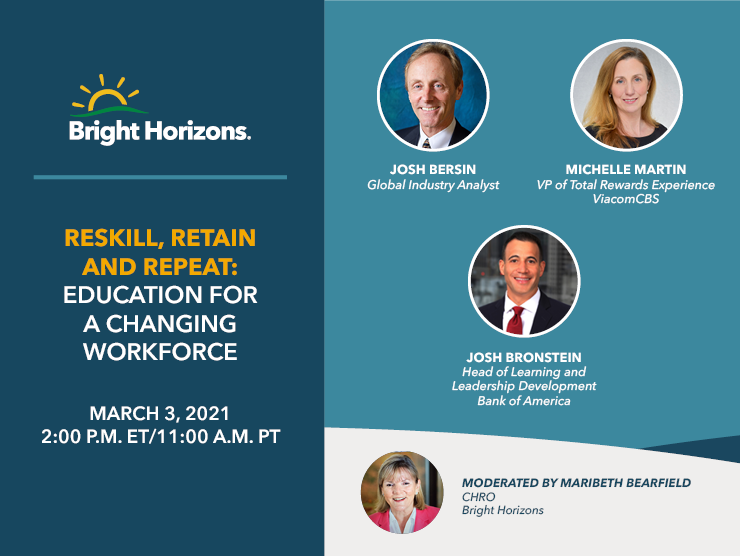 Live Webinar: Education for a Changing Workforce
What will tomorrow's workforce look like? Thanks to the pandemic, innovation is happening so fast – evolution in the space of months instead of years – hiring alone won't meet your changing talent needs. What you need are people who can upskill, adapt, and deploy – and fast. Sign up for this event to learn how to set the stage for those workforces.
Join the thousands of HR and work/life leaders already subscribed to the Benefits at Work Blog newsletter! Sign up to receive bi-weekly updates on the latest HR insights and research, ROI-driven strategies, and exclusive industry invites.