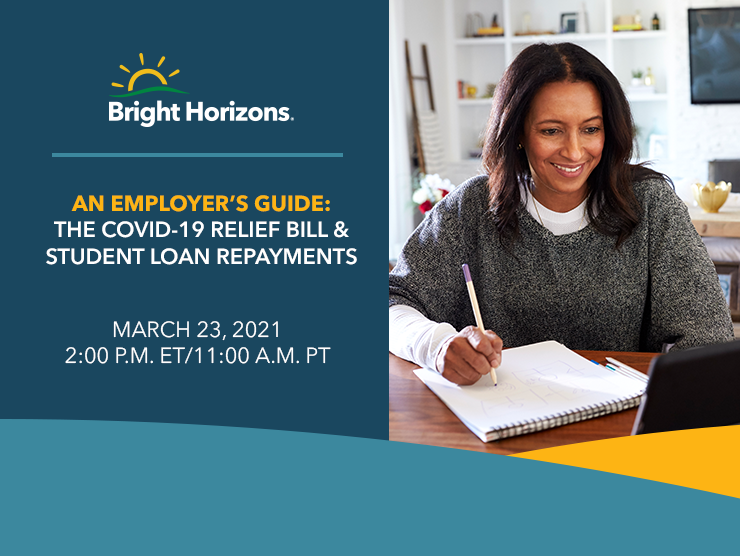 Live Webinar: AN EMPLOYER'S GUIDE: THE COVID-19 RELIEF BILL & STUDENT LOAN REPAYMENTS
Join our upcoming panel event to learn how the COVID-19 Relief Bill has impacted employer-sponsored student loan repayments.
Benefits experts and HR practitioners will discuss the impact this legislation has on the adoption of student loan repayment programs, what options organizations have for offering this benefit, and how these programs support learning, improve financial well-being, and aid recruiting and retention efforts.
Join the thousands of HR and work/life leaders already subscribed to the Benefits at Work Blog newsletter! Sign up to receive bi-weekly updates on the latest HR insights and research, ROI-driven strategies, and exclusive industry invites.