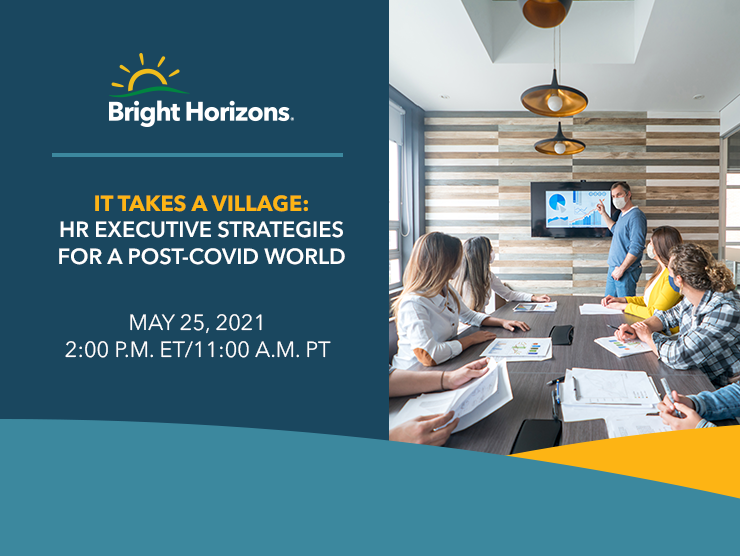 Webinar: It Takes a Village: HR Executive Strategies for a Post-COVID World
The future after COVID has been on employers' minds for months. And that future is almost here. With offices reopening and the economy picking up, there's an unmistakable sense of urgency for employers to position themselves for what comes next.
Hear HR leaders discuss the tools and strategies for moving forward.
0 Results
Sorry! Your search yielded 0 results. See resources that are closely related to your search query below.
Join the thousands of HR and work/life leaders already subscribed to the Benefits at Work Blog newsletter! Sign up to receive bi-weekly updates on the latest HR insights and research, ROI-driven strategies, and exclusive industry invites.