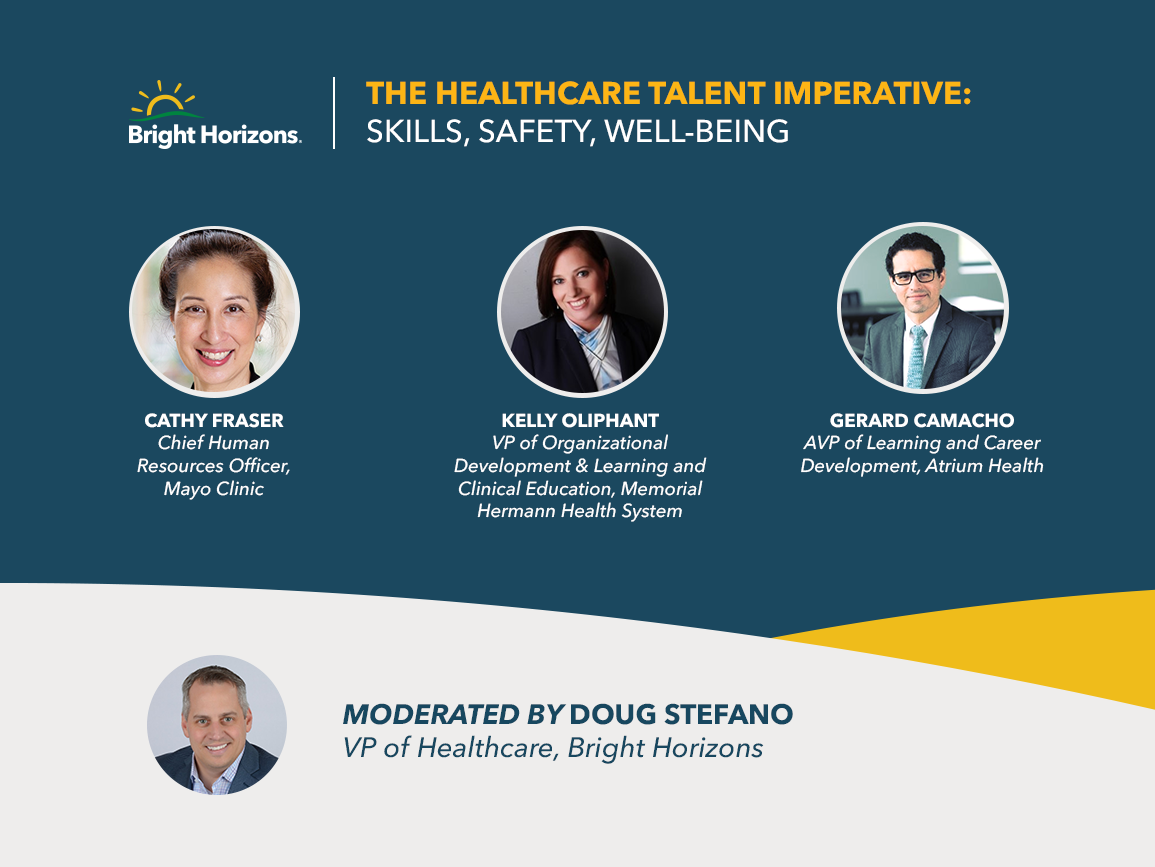 The Healthcare Talent Imperativet: Skills, Safety, and Well-Being
The healthcare HR community has a strong tradition of sharing ideas and innovations. With COVID-19 accelerating many trends and disrupting others, this is a crucial time to learn from one another. Join us to hear insights from HR executives at three major health systems on how they are approaching this deeply challenging moment, and what they see ahead.
Applied Filters:
Recruitment and Retention
Join the thousands of HR and work/life leaders already subscribed to the Benefits at Work Blog newsletter! Sign up to receive bi-weekly updates on the latest HR insights and research, ROI-driven strategies, and exclusive industry invites.