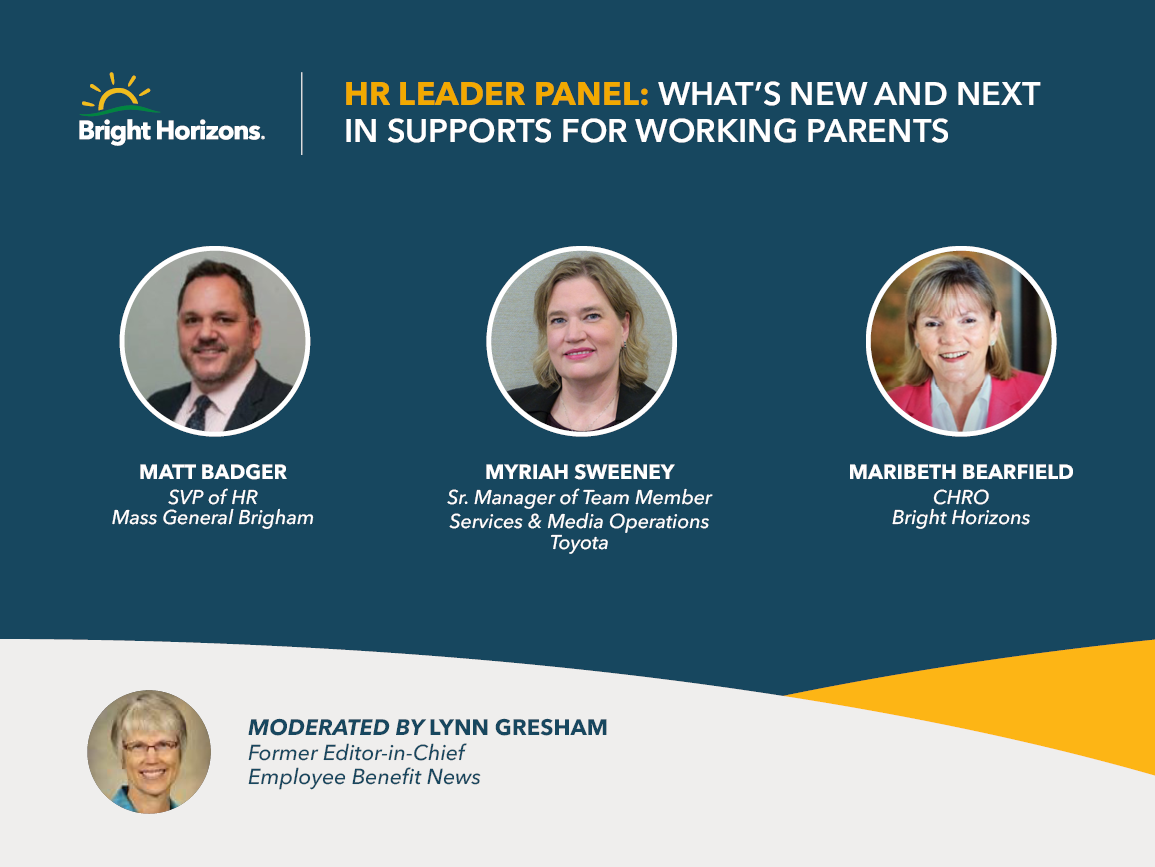 Live Webinar
No child care; no after-school activities; no dependable school schedule; the pressure on working parents just won't let up. And the effects are real: burnout, absences, and turnover, with nearly 1/3 of the workforce at risk.

What are employers doing now? And what happens next?

​​Tune into our panel discussion to hear HR leaders weigh in. The informative event will feature speakers from top companies in several industries, giving real ​​insights into how their organizations have responded, and sharing ideas for your team.
Join the thousands of HR and work/life leaders already subscribed to the Benefits at Work Blog newsletter! Sign up to receive bi-weekly updates on the latest HR insights and research, ROI-driven strategies, and exclusive industry invites.