Stop Losing Your Future Leaders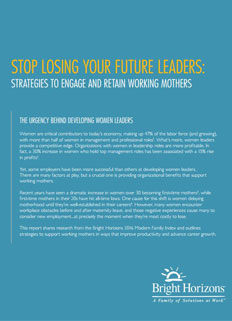 Some employers have been more successful than others at developing women leaders. There are many factors at play, but a crucial one is providing organizational benefits that support working mothers.
This report shares research from the Bright Horizons 2016 Modern Family Index and outlines strategies to support working mothers in ways that improve productivity and advance career growth.
Categories in this article:
Topics in this article: