The Wall Street Journal: the Business Case for Child Care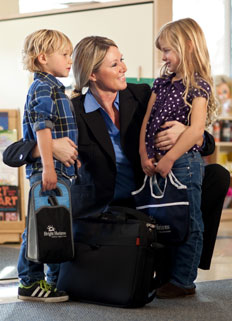 The nation's most forward-thinking organizations are putting child care centers in their offices and seeing great results. And, a recent article in the Wall Street Journal says the numbers are growing.
We've got the data showing you why.
Productivity: 95% of respondents say it enables them to do their jobs
Recruitment: Child care factored in to job choices for more than 2/3 of working parents; the center even factored in for more than half of employees who didn't have children
You can read our summary of the article, here.
Then get the full data showing why business leaders told the Wall Street Journal their centers have made good business sense.
Download Bright Horizons® Lasting Impact of Employer-Sponsored Child Care.