A Turning Point in Student Loans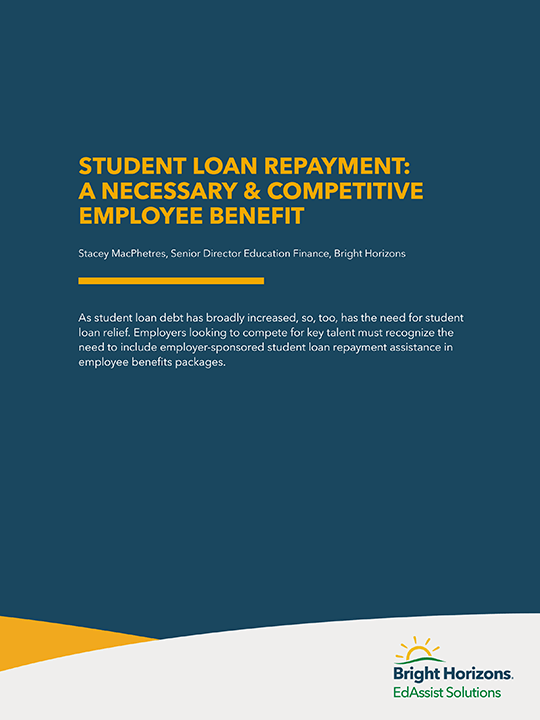 Student loans are a $1-trillion-plus problem – and not just for the indebted. New legislation is game-changing for employers and their people. What could it mean for your organization?
"Student Loan Repayment, A Necessary & Competitive Employee Benefit" offers the analysis you need, including what the bill means, what's in it now, and what could come next.
Included in the report:
The impact student loans are having on workforces and organizations

Summary analysis of what's in the COVID-19 Relief provisions and what it means to you

How to leverage new provisions – including tax-free contributions – for your organization

Categories in this article:
Topics in this article: