Dispelling The Myths of the Working Dad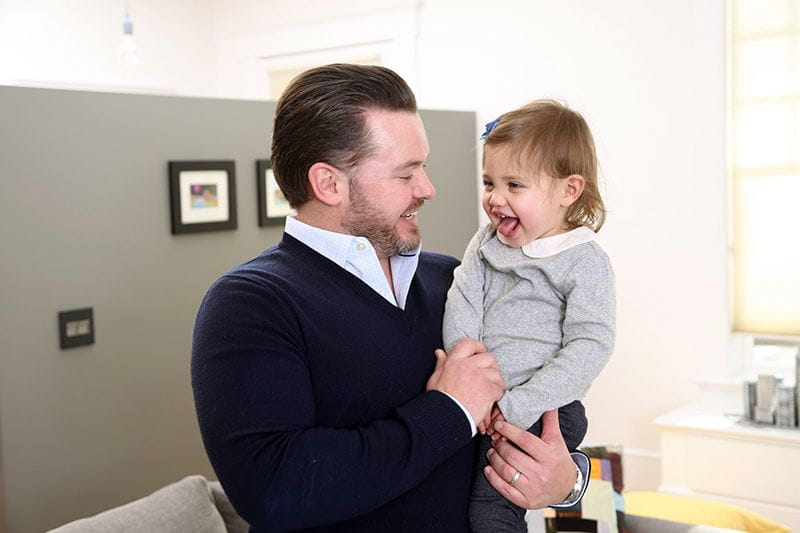 A few years ago, we asked working dads about their priorities on the job.
Their answers were telling, dispelling the myth that men were making work decisions based purely around their professional ambitions.
What did these real working dads have to say?
On pay versus job
I received an offer from a downtown tech startup at the same time I received an offer for my current job. Even though the downtown job was within walking distance to our home, had a competitive salary and stock options, and was in a "sexier" industry, I ultimately accepted the other offer because of the work/life balance. There would be many late nights and weekend work in the startup culture. I would miss my daughter growing up in her earliest years and that's just something you can't get back.
On what keeps him around
I would not be OK with a job that was all work at the expense of family. Maybe if I were still in my 20s or early 30s, or even before I had a daughter, but it will definitely influence my decisions in the mid-term.
On what he's willing to give up
I wouldn't sacrifice my family time and flexibility for any pay raise or career advancement. I love my job and what I get to do at work every day, but it needs to be able to co-exist with the people who are most important in my daily life. If my work did not allow me to be the kind of husband and father that I want to be, I would definitely have to consider restructuring my job or working arrangement.
On how much family-friendly really matters
When I was first looking at my current job, they offered me the opportunity to not only focus on my career but focus on my family as well. This provided me with the ideal work/life balance, which not only made me more motivated at my work place but helped me be a better parent. Now that my son attends a center, I am more in tune with what goes on during his day and it is really fun how my job coincides with his child care experience. How much does family-friendly matter? I would say 100%.
On how far he'd go
I moved my family of six almost 8,000 miles to find a job that allowed me to have the flexibility I needed to be the kind of Dad I want to be.
On the importance of flexibility
My team and company allow me the flexibility to head home at a reasonable hour to spend time with my family, knowing that I can log back on to work later at night and get what needs to be done, done.
On whether the stories are true
We read all the time about dads willing to make less in lieu of more family time and more work/life balance. That definitely rings true for me. I would choose family over more money 100% of the time. If making more money means having to work tons more hours and never seeing your wife and kid(s), then what's the point in that?
On work/life balance
Did my company's reputation for respecting life outside of work play a role in my decision to apply and pursue my current job? Absolutely. This job offered the promise of creating a new routine with my family, by the sheer fact that people were openly committed to making things 'work' in all facets of their lives.
Dads Then…and Now
The fact that these answers came years before the pandemic dispels yet another myth about working dads; that COVID was the catalyst that reshaped their priorities. It's true, life on Zoom has made moments like this guy practically everyday occurrences. But the evolution from "Wait 'til your father gets home" dad to the version we have today has been here for a while. It's just that, as with so many things about parenting, the pandemic brought those priorities unapologetically to the surface.
From all of us to all the dads dispelling the myth...Happy Father's Day!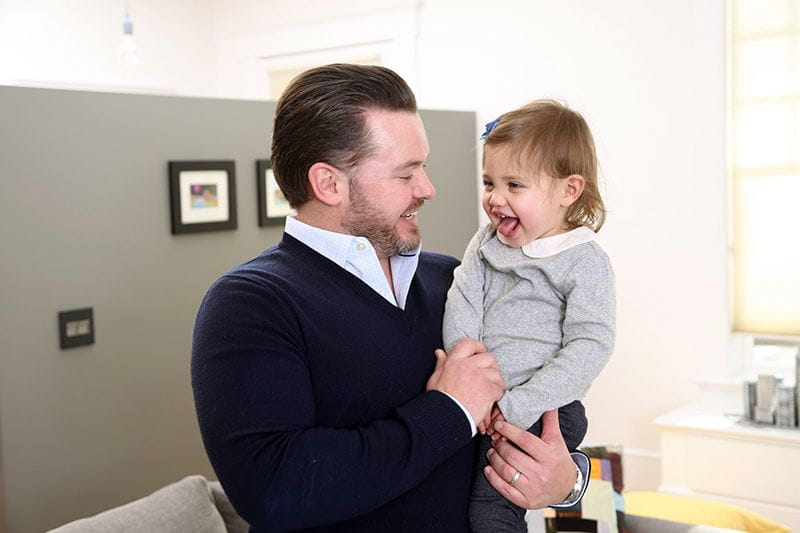 Categories in this article:
Topics in this article: