3 Strategic Ways CHROs Are Retaining Working Parents
We haven't seen the worst of the child care crisis yet. Here's what it means for your organization, and what to do about it.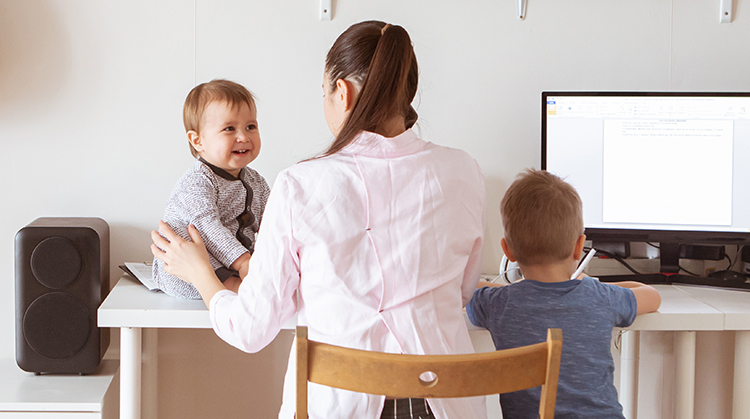 Employers are going through another uncertain year.
As the economy reopens, child care shortages could force one-third of working parents to resigns. The costs are enormous — and growing.

Skyrocketing absenteeism: Nearly 70,000 Americans miss work each month due to a lack of child care.

Disappearing pipelines: 3 million women have dropped out of the labor force — and they continue to leave.

Lost productivity: Work and child care continue to collide, with women managing 70% of child care responsibilities during business hours.
Many working parents are still struggling to find child care that allows them to work; others have left the workforce completely. They need long-term child care solutions more than ever, as many make decisions that will have enduring effects on the workforce.
- Caitlin Codella Low, Vice President, Policy
Center for Education and Workforce, U.S. Chamber of Commerce Foundation
We recognize that caregivers and parents face heightened challenges and are tackling those challenges head on. I'm tremendously proud of the programs we have put in place and the support from our leadership to evolve our supports and meet the needs of JPMC families.
- Lilly Wyttenbach, Head of Global Wellness
JPMorgan Chase & Co.
Child care shortages are projected to stretch through back-to-school season and beyond.
How are CHROs shoring up their talent pools and countering these risks? Three key strategies:
1. Support Employees Across Locations and Life Stages
Nationwide re-openings collide with existing care arrangements across the workforce. Back-up care supports can employees with a solution that adjusts to their needs, from child care to school supervision to elder care. This helps your organization reduce absenteeism and maintain employee engagement when care breakdowns inevitably occur.
2. Make Child Care Affordable
Canceled camps and closed child care centers will once again disrupt summer plans. For parents, the steep costs of finding replacement care are a serious burden. With child care subsidies, employers can help offset rising child care costs and find lasting arrangements that work for their employees' families and careers.
3. Make Family Support Part of Your Brand
Return to work plans have made dependable, high-quality child care solutions even more important — and difficult to find. A dedicated child care center provides a stable answer for your working parents, as well as a beacon for your brand — a powerful recruitment and retention message that speaks to your culture.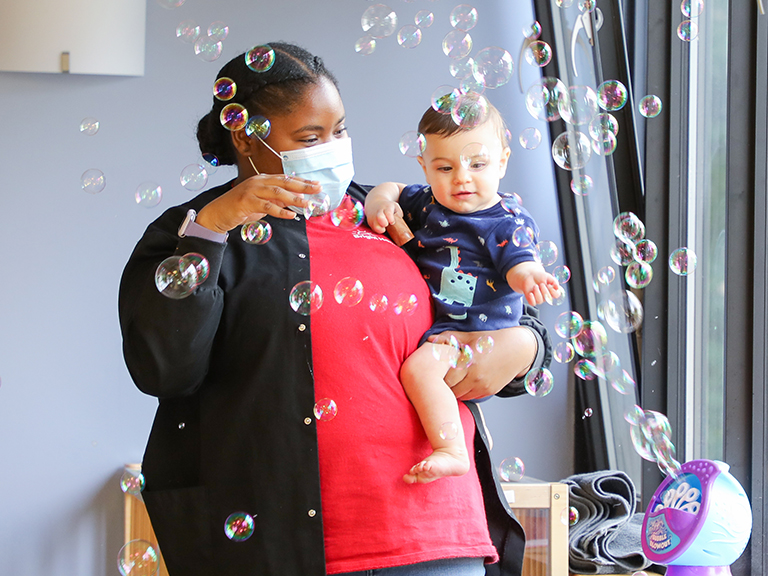 Explore Solutions For Your Employees
Family care benefits have never been more important. See how Bright Horizons can support your team.